Family Portrait (2019) 175cm x 195cm - SOLD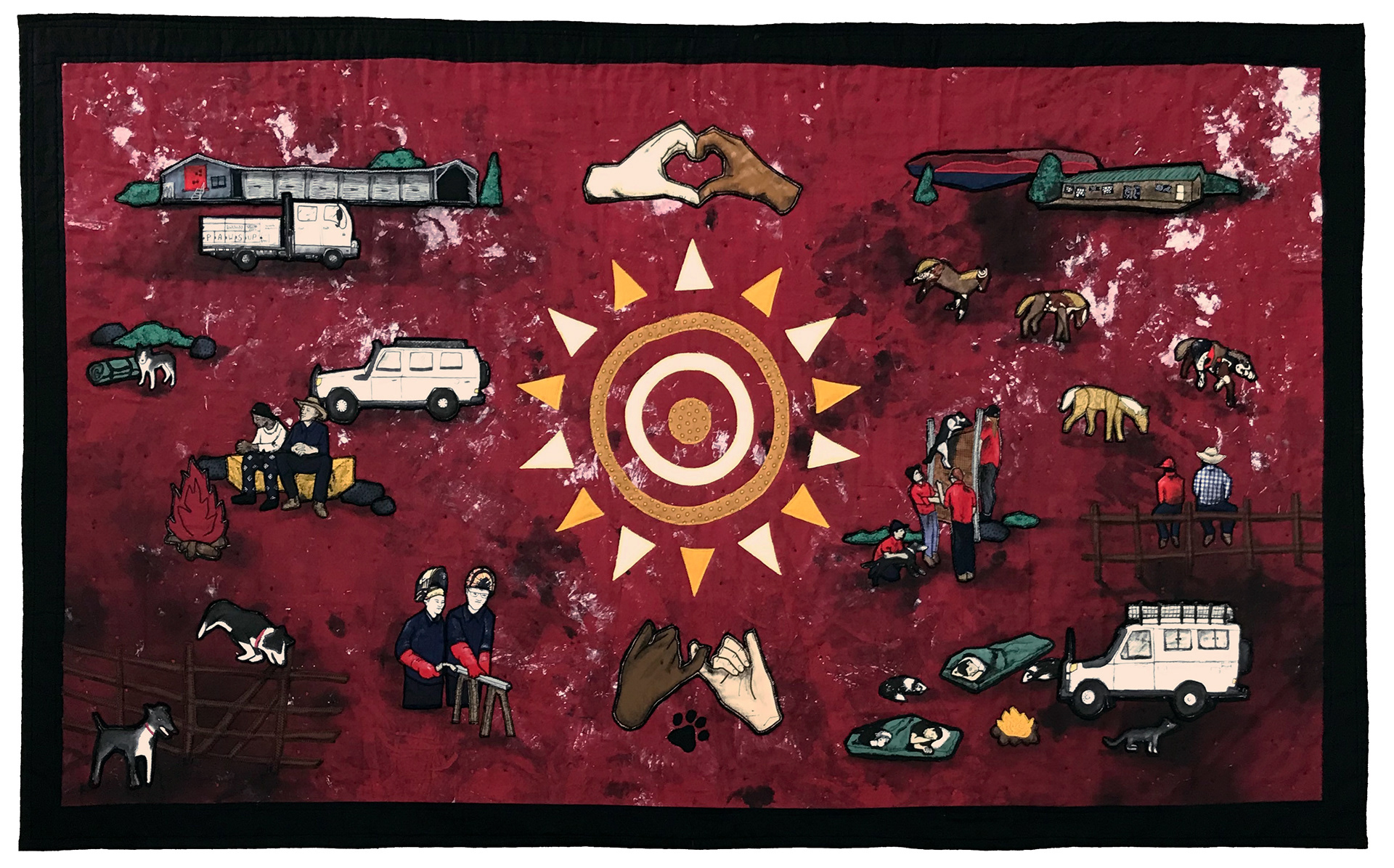 BackTrack Quilt (2019) 200cm x 140cm 

Created following a set of workshops delivered at Backtrack Youth Works in Armidale NSW with design input from the participants of the Backtrack program. 
Ziggy's Quilt - The 8 Pointed Star (2018) 100cm x 100cm - SOLD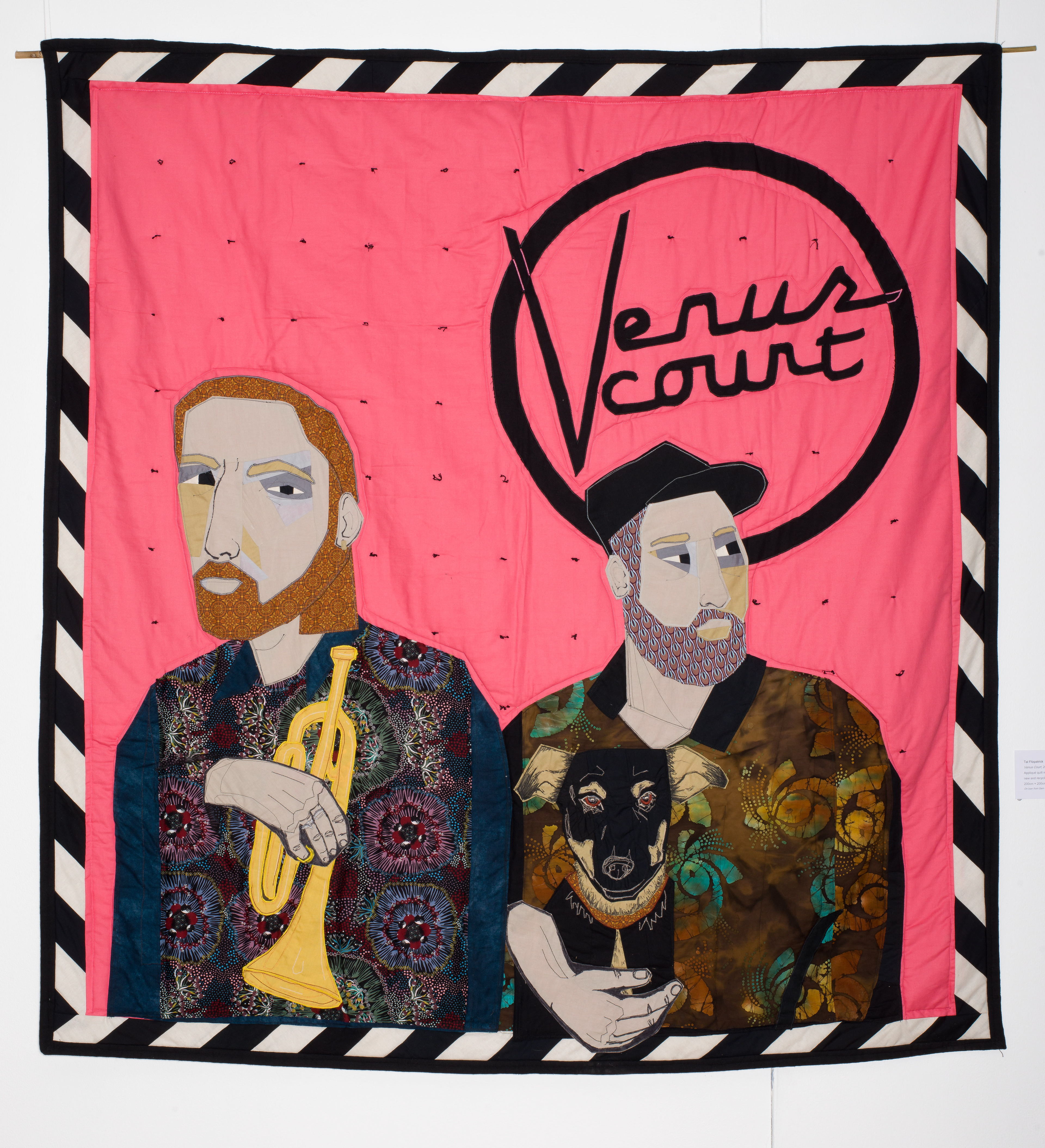 Venus Court (2014) 200cm x 200cm - SOLD
This piece was my first commissioned hanging. It was made for Jake and Sam O'Brien who have a band called Venus Court and who used this quilt as the image as their EP album art and as a banner for their live shows.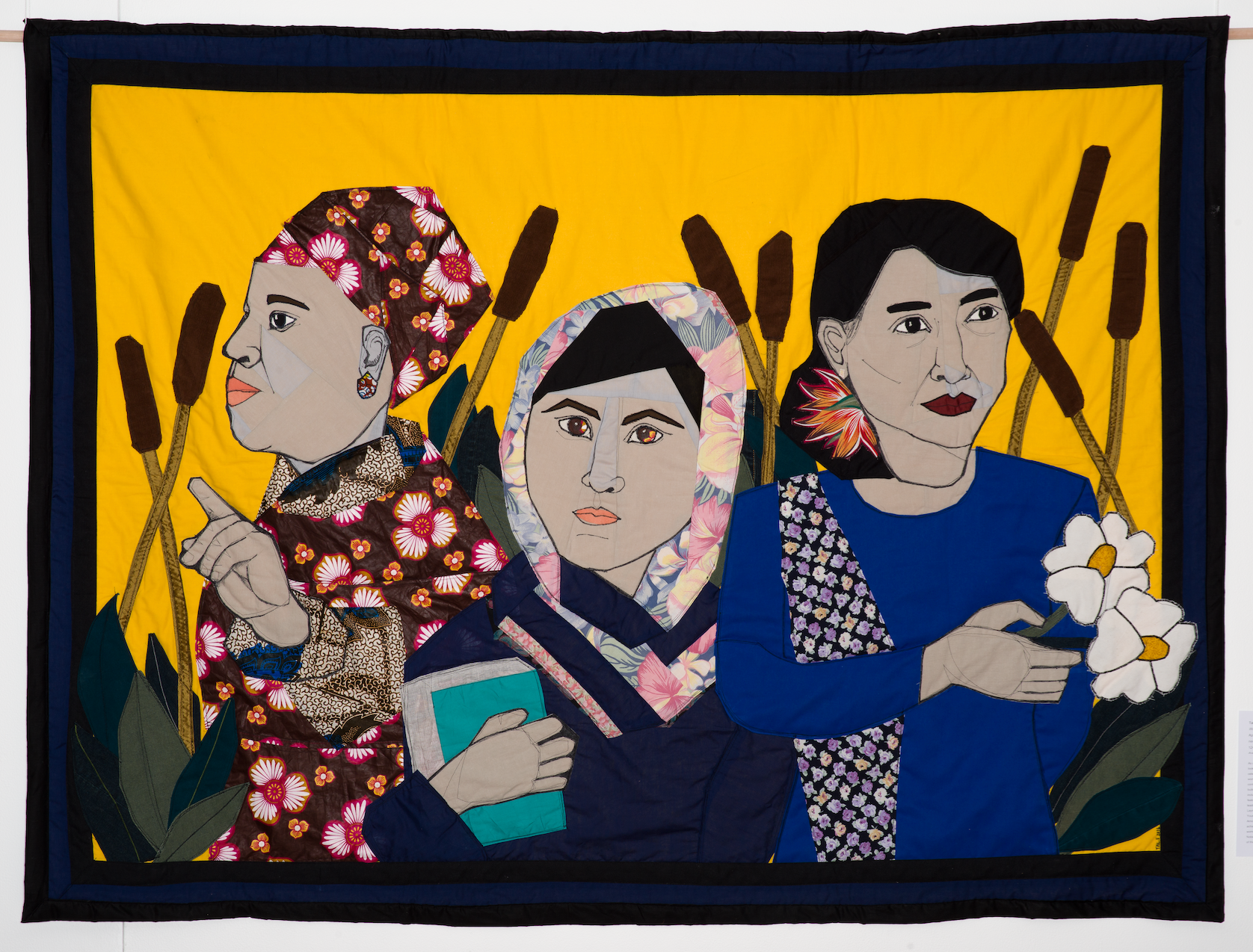 Women of Peace (2016) 165cm x 124cm - SOLD
Appliqué quilt made using new and recycled materials.
As a feminist and a craft-activist I look to create artwork that celebrates the achievements of women as well as the contributions they make to building a more peaceful, just and inclusive world. This hanging features the portraits of three leaders who greatly inspire me: Layman Gbowee, Malala Yousafzai and Aung San Suu Kyi. Amongst their many achievements, each of these women have been awarded the Nobel Peace Prize, hence the title of this work. 
This piece was purchased as a gift for Virgin Unite's Jean Oelwany who wrote: 
"I'm forever grateful for Tal's beautiful piece of artwork that proudly hangs in my home.  Her ability to create something that is aesthetically stunning as well as carrying meaning and authenticity is rare in this world.  I'm so thankful that she is a "craft-activist" that will change many people lives for the better through her work."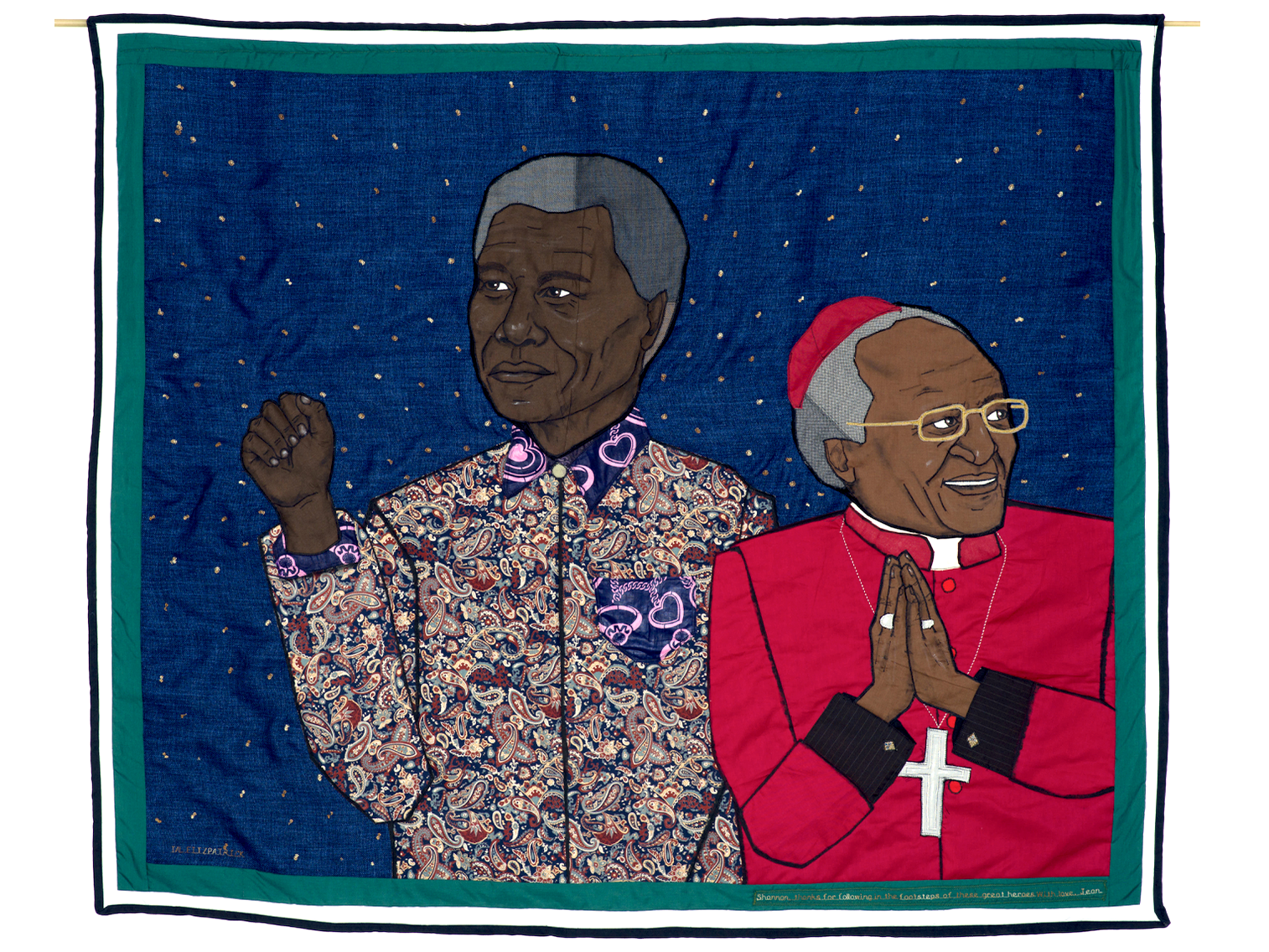 "Mandela & Tutu" (2016) 140cm X 120cm - SOLD
Commissioned portrait of Nelson Mandela and Archbishop Desmond Tutu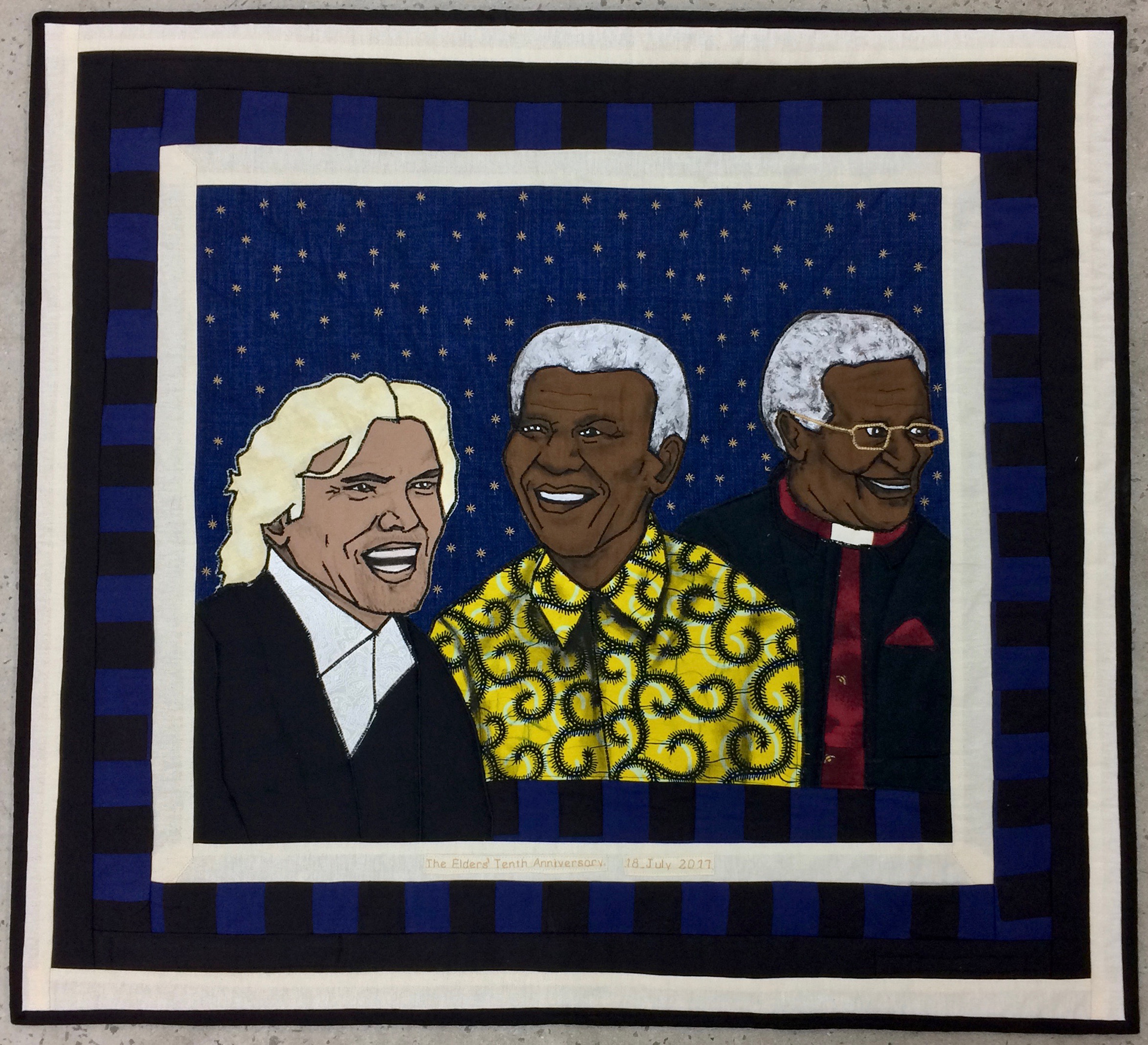 The Elders Quilt 110cm X 100cm (2017) 
Appliqué quilt made using new and recycled materials. This piece features the portraits of Richard Branson, Nelson Mandela and Archbishop Desmond Tutu. This hanging was gifted to Richard Branson by Igniting Change and Jean Oelwany, it marks the tenth anniversary of the founding of
The Elders
on the 18th of July 2007.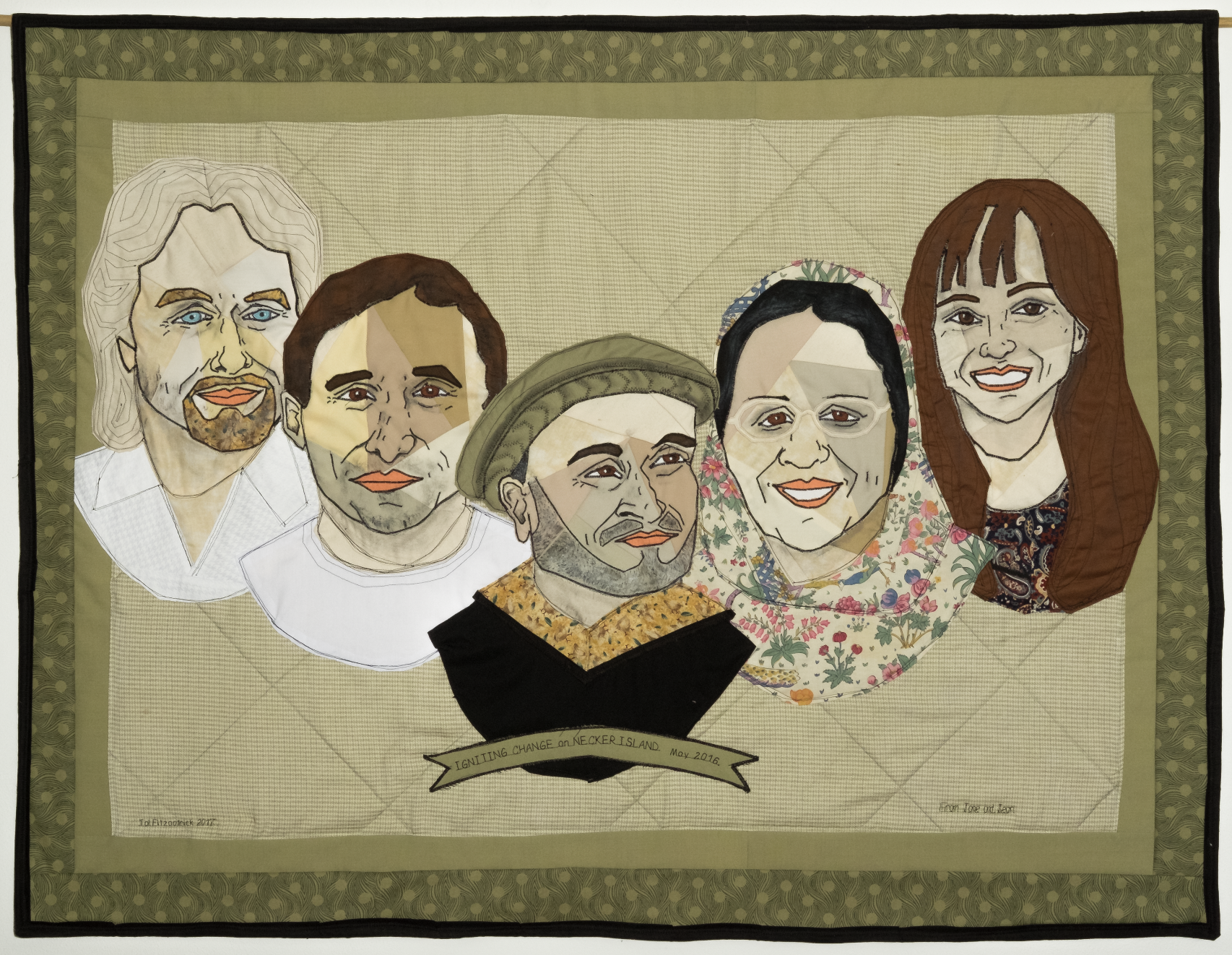 "Family portrait with Richard for Ajaz" (2017) 120cm x 180cm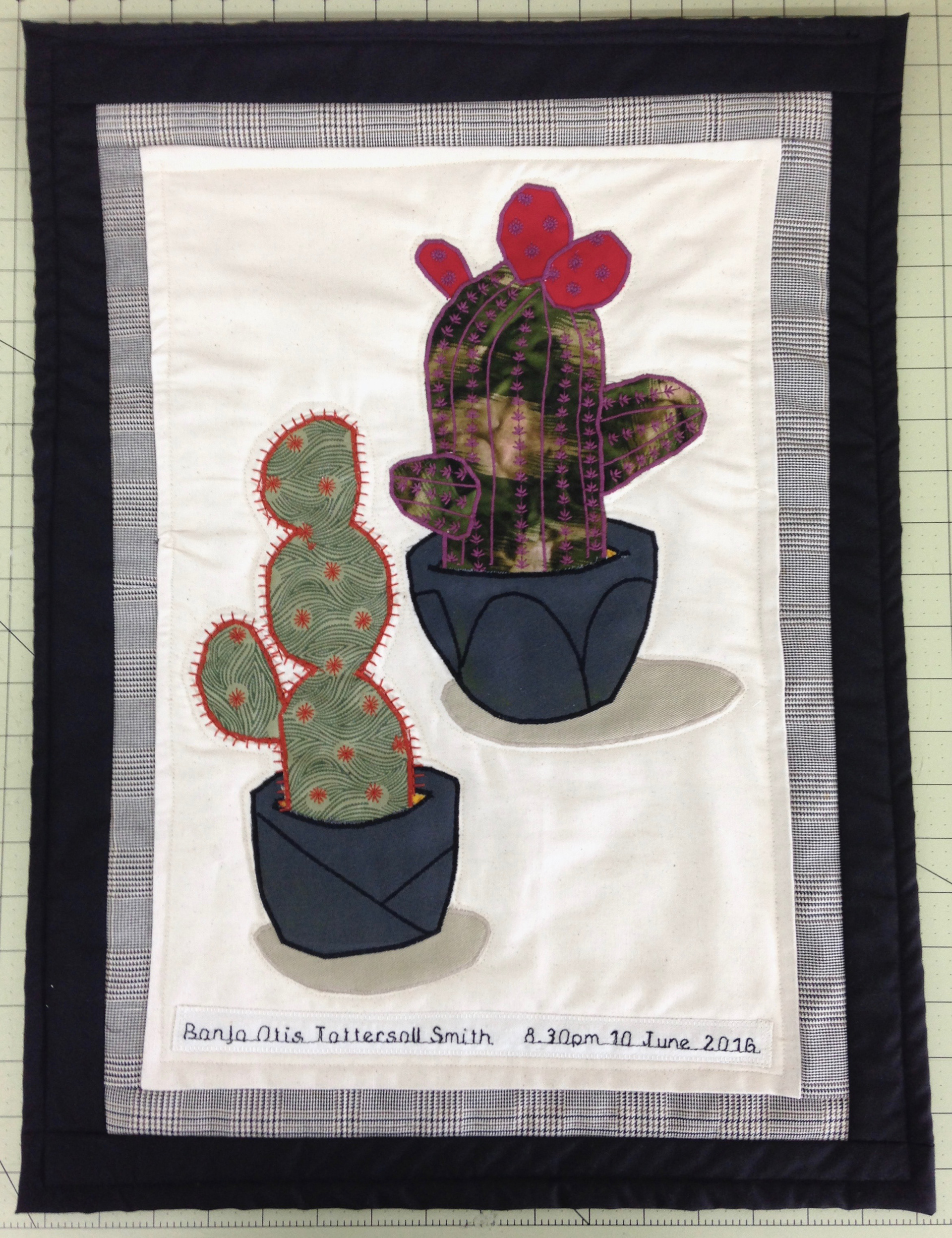 Hanging for baby Banjo (2016) 30cm x 55cm