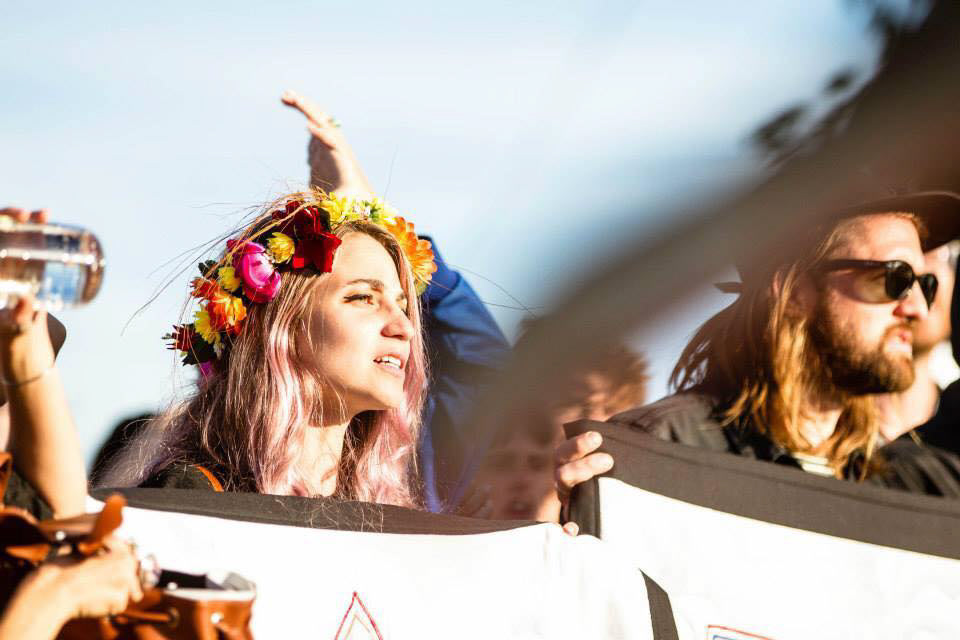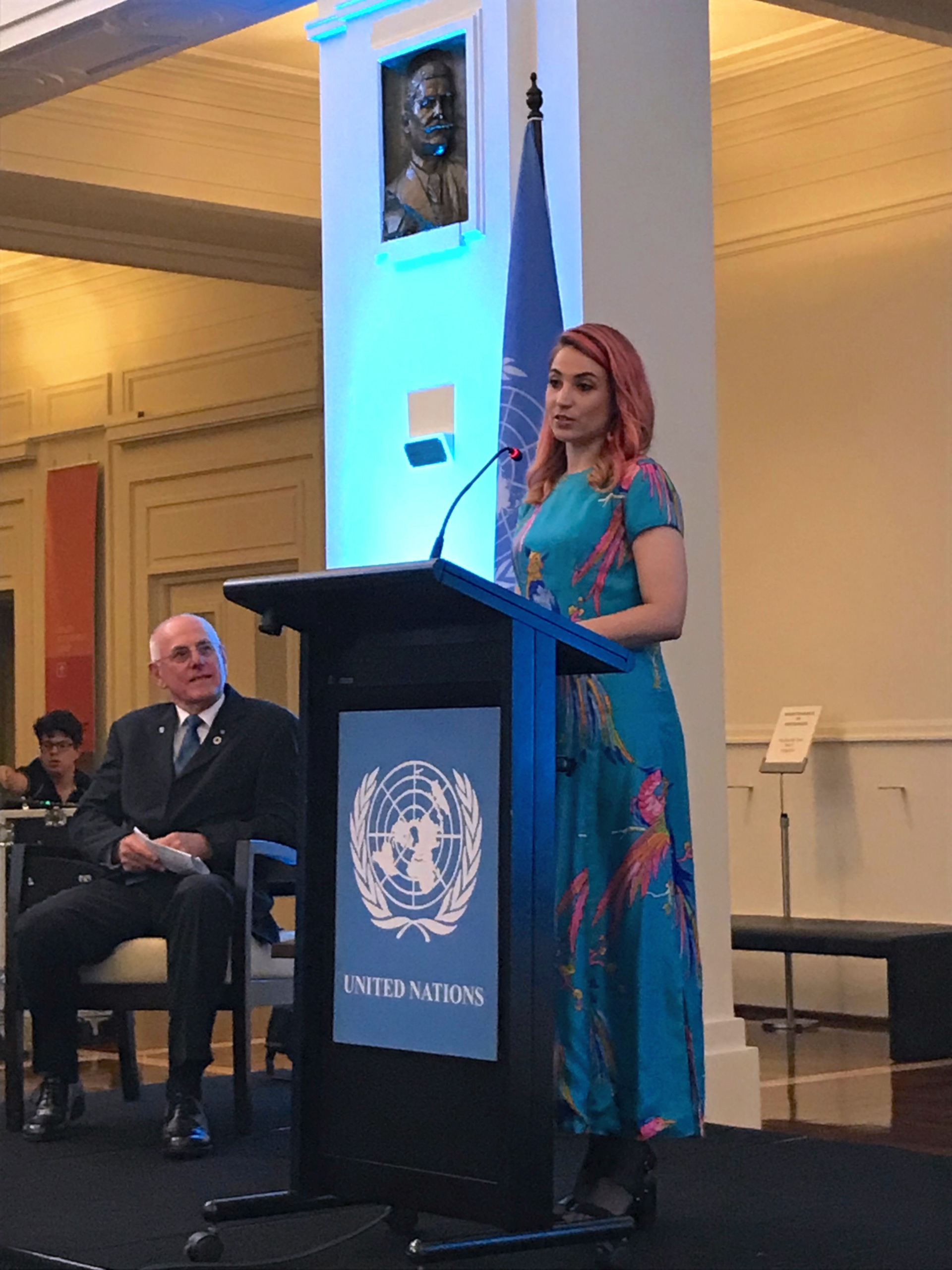 Born in Israel in 1988, Tal moved to Australia with her family in 1996. She holds a Bachelor of Arts with first class Honours from Griffith University (2010) and a PhD in visual arts from the Victorian College of the Arts (2018). Her practice-led PhD project transversed the disciplines of socially-engaged art, craft and activism and was titled 'Craftivism as DIY Citizenship: The Practice of Making Change.'
Driven by the power of craft to solicit the sharing of stories, Tal's creative work looks to drive positive social change by facilitating complex conversations and creating opportunities for people to engage in the hands-on practice of democracy.
Along with collaborators Dr. Kate Just and Stephanie Dunlap, Tal has led several participatory global craftivism projects including the @covid19quilt project (2020) and the Universal Declaration of Human Rights Quilt Project (#UDHRquilt) (2016-2018).
Her artwork has been exhibited across Australia and in the United States, including at the Museum of Australian Democracy at Old Parliament House, Canberra which holds several of Tal's artworks in their permanent collection. 
Tal's academic writing has been included in several publications, including 'Crafting Dissent: Handicraft as Protest from the American Revolution to the Pussyhats' (ed. Hinda Mandell, 2020), 'Disasters and Public Health: Planning and Response' (ed. B.Clements et al., 2016) and 'Craft Rhetorics: Harlot of Hearts' (Tal Fitzpatrick, Katve-Kaisa Kontturi, 2015). Tal has also self-published several books, including 'Craftivism: A Manifesto/Methodology' (2018), 'Crafting Resistance: Six Moments in Kingston' (2019) and the 'IWDA Fifty-Fifty Project' (2018). To access Tal's PhD thesis or any of her self-published work, please visit the BOOKS page of this website.  
In addition to her work as an artist and researcher 
Tal accumulated a diverse range of experiences working in the non-profit and disability sectors, including as a project manager at Volunteering Queensland, a disability support worker, and as a coordinator and volunteer board member at Crossing Divides Inc. 
For more information about Tal's professional experience visit: CV.