Quietly 

Seething

 Solo Exhibition
Drawing inspiration from her own experiences, from conversations with friends and from stories collected via an anonymous survey, Tal makes use of the gentle and familiar textures of cloth to tackle the challenging emotional landscape of anger.
Through Tal's signature textile banners and text-based wall hangings, this exhibition dares to ask its female-identifying audience: Are you quietly seething? Answering back in a soft, comforting voice: It's okay, I'm angry too.
Quietly Seething will run for two weeks and include a public program of workshops and events. The gallery will be open 10AM – 2PM daily or by appointment: tal.fitzpatrick@gmail.com. Check @talfitzpatrick and @artworkagency on Instagram for updates Works will be available for purchase.
This project is supported by the City of Gold Coast Regional Arts Development Fund.
'Quietly Seething' is proudly sponsored by Gage Roads Brew Co, Konpira Maru Wine Company and Altina Drinks.
Art-Work Studios
2/53 Cronulla Avenue | Mermaid Beach | 

Gold Coast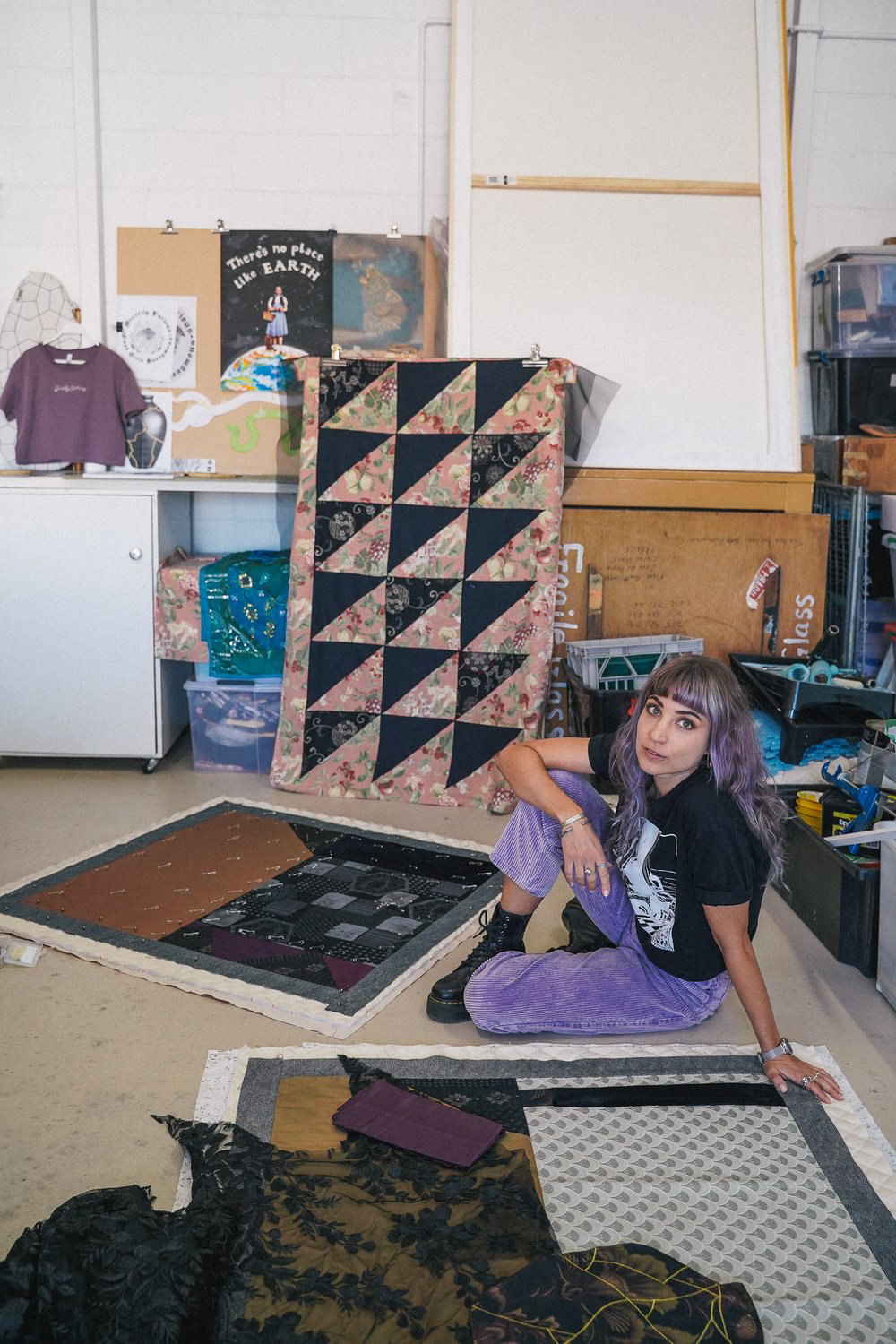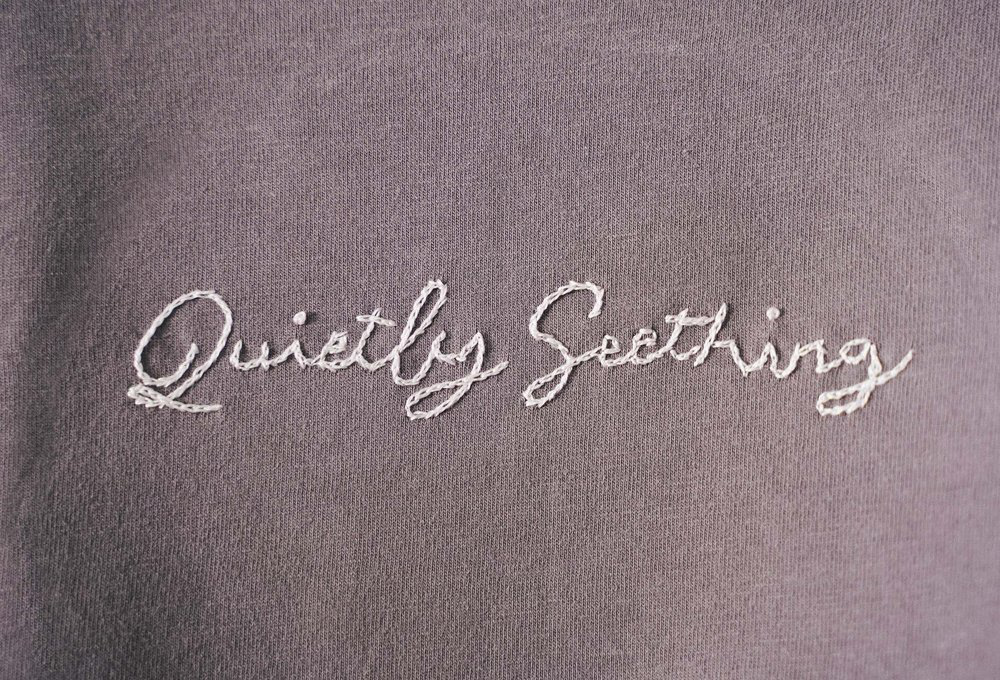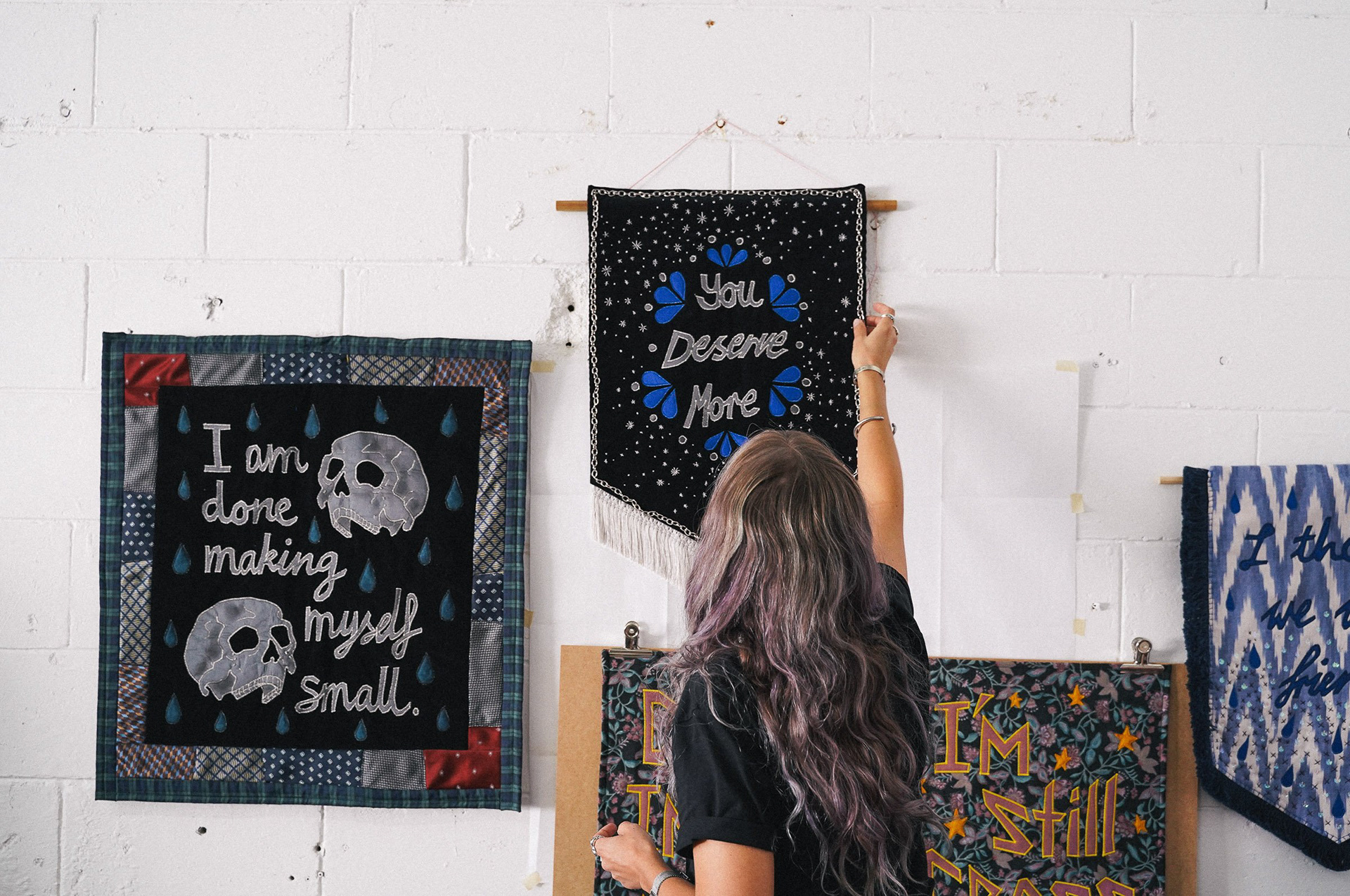 A workshop program is being held by Tal Fitzpatrick at Art-Work Studios as part of Quietly Seething. More information and tickets available below.
The venue is wheelchair accessible via the rear carpark. Please make a note of your accessibility requirements during registration so we can be prepared to assist as needed. These workshops are LGBTIQ+ friendly and everyone is welcome.
Quietly Seething T-Shirt Embroidery Workshop
Sunday May 28 2023, 10AM – 12pm, $60
Art-Work Studios, 2/53 Cronulla Avenue Mermaid Beach
Feminist Pennant Banner Making Workshop
Saturday, June 3 2023, 10AM – 2PM AEST, $150
Art-Work Studios, 2/53 Cronulla Avenue Mermaid Beach
Very Cross Stitching Embroidery Workshop
Sunday June 4 2023, 2PM – 4PM, $25
Art-Work Studios, 2/53 Cronulla Avenue Mermaid Beach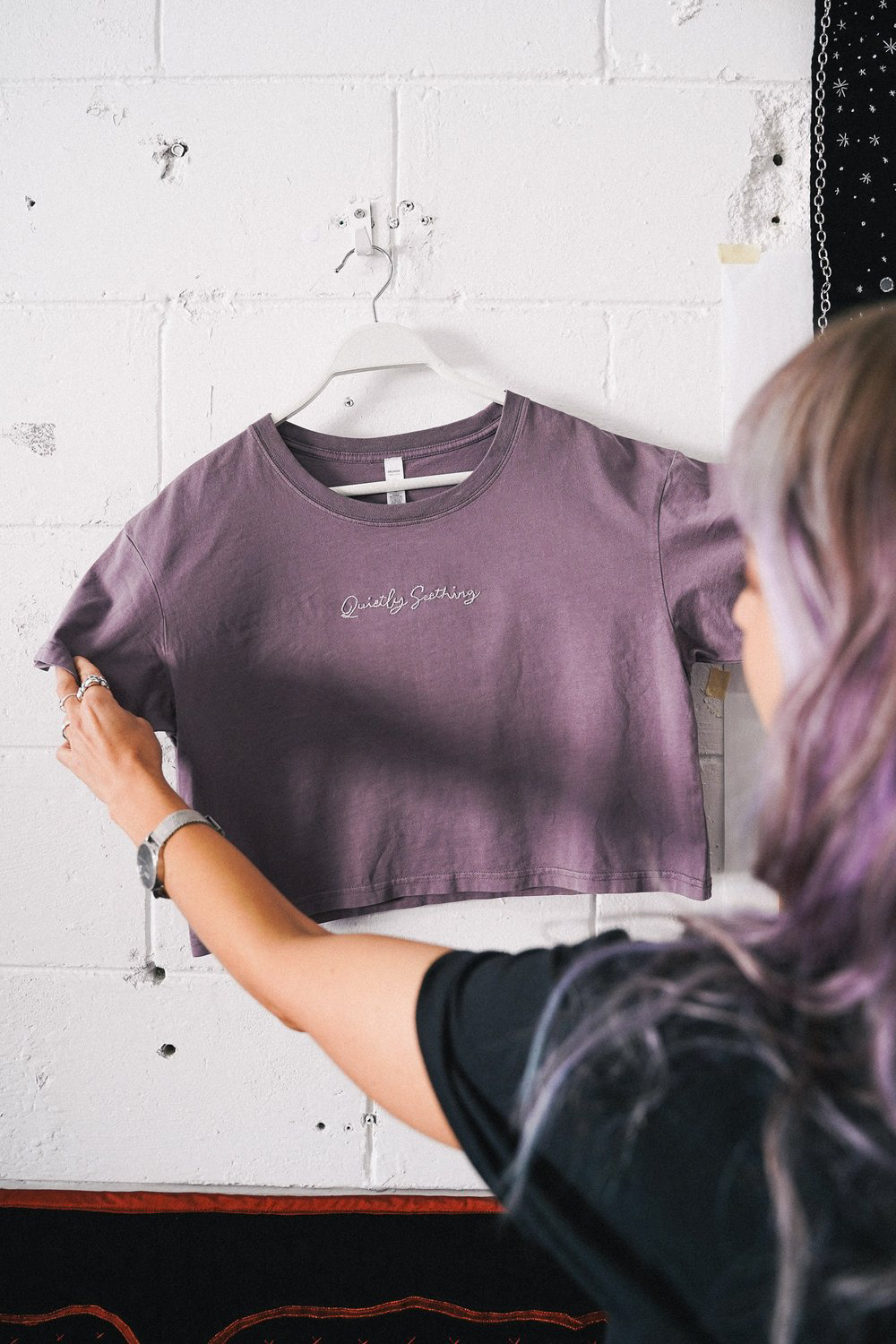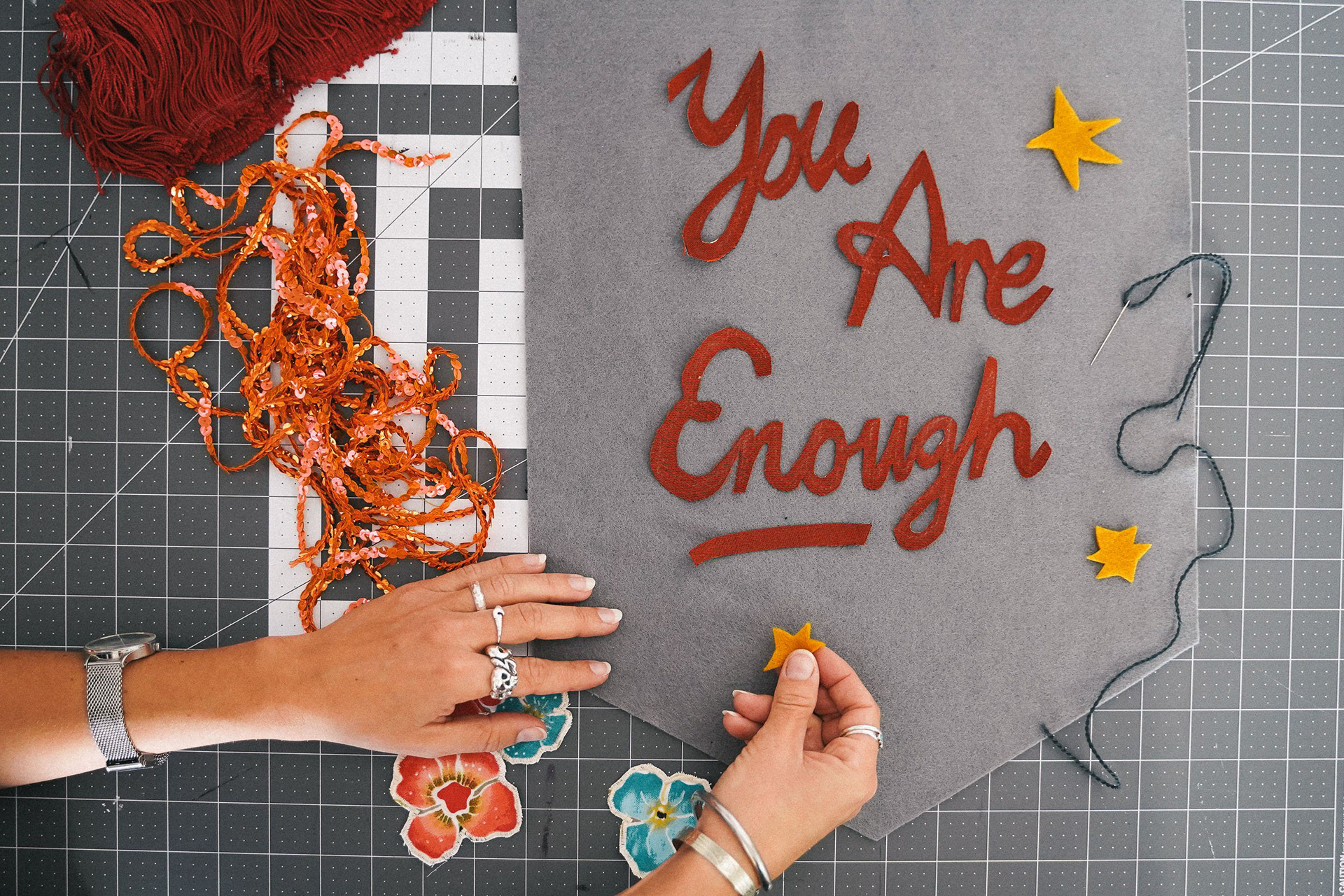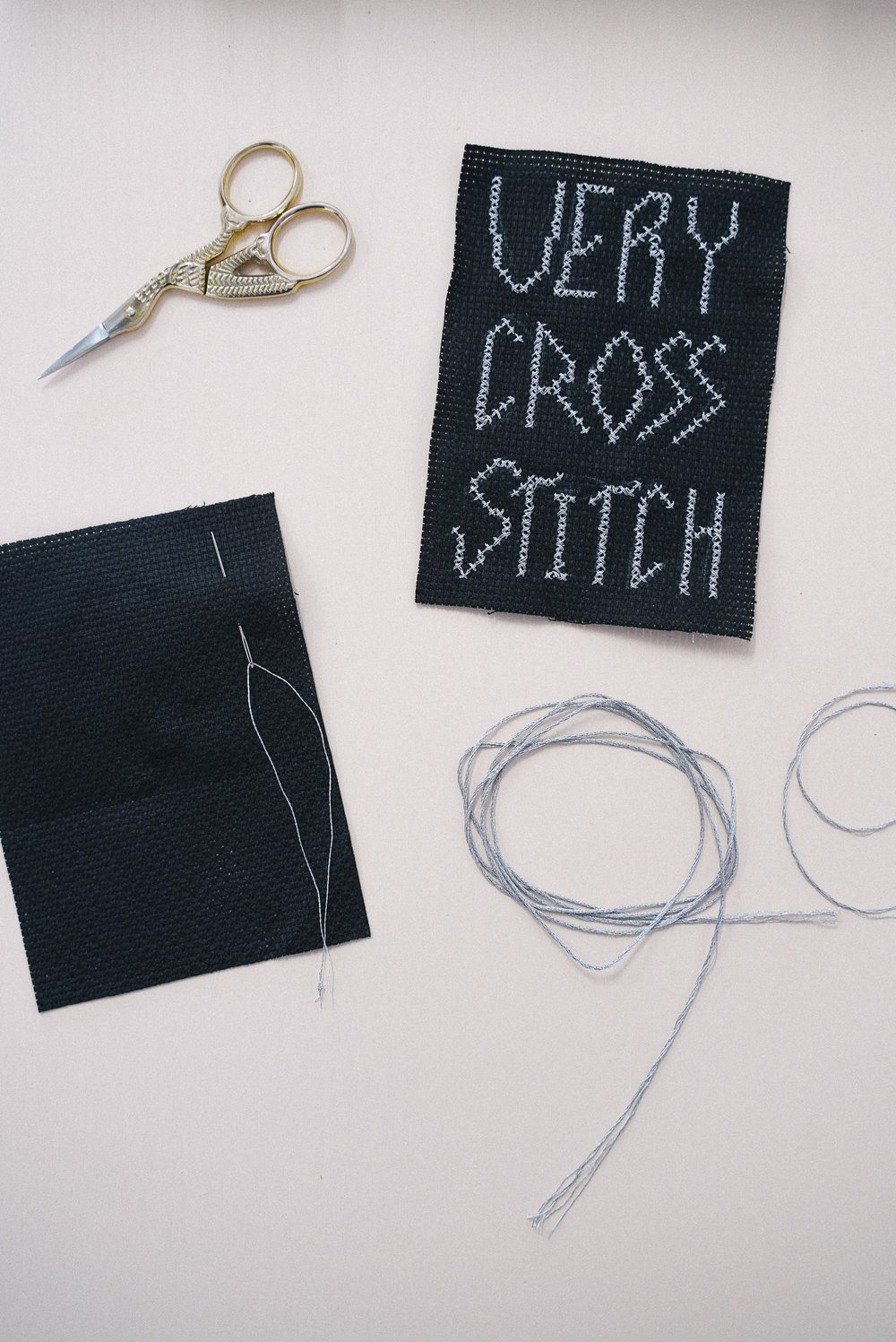 Quietly Seething Poetry Night
Thursday June 8, 6PM – 9PM, tickets by donation.
Art-Work Agency, 2/53 Cronulla Avenue Mermaid Beach