Quietly 

Seething

 Solo Exhibition
Art-Work Studios was proud to host Tal Fitzpatrick's first Gold Coast solo exhibition Quietly Seething, a new body of work exploring the power and pain of feminine rage.
Drawing inspiration from her own experiences, from conversations with friends and from stories collected via an anonymous survey, Tal made use of the gentle and familiar textures of cloth to tackle the challenging emotional landscape of anger. 
Through Tal's signature textile banners and text based wall hangings, this exhibition dared to ask its female identifying audience: Are you quietly seething? Answering back in a soft, comforting voice: It's okay, I'm angry too.
Quietly Seething featured 34 artworks and ran for two weeks and included a public program of three different workshops, an artist talk and a poetry night delivered in partnership with Red Light Poetry. 
This project was supported by the Regional Arts Development Fund, a partnership between the Queensland Government and the City of Cold Coast to support local arts and culture in regional Queensland. 
Additional support for this project was provided by Art-Work Studios, with sponsorship by Gage Roads Brew Co, Konpira Maru Wine Company and Altina Drinks.
Quietly Seething Opening, Art-Work Agency Blog 
Quietly Seething Exhibition, Art-Work Agency Blog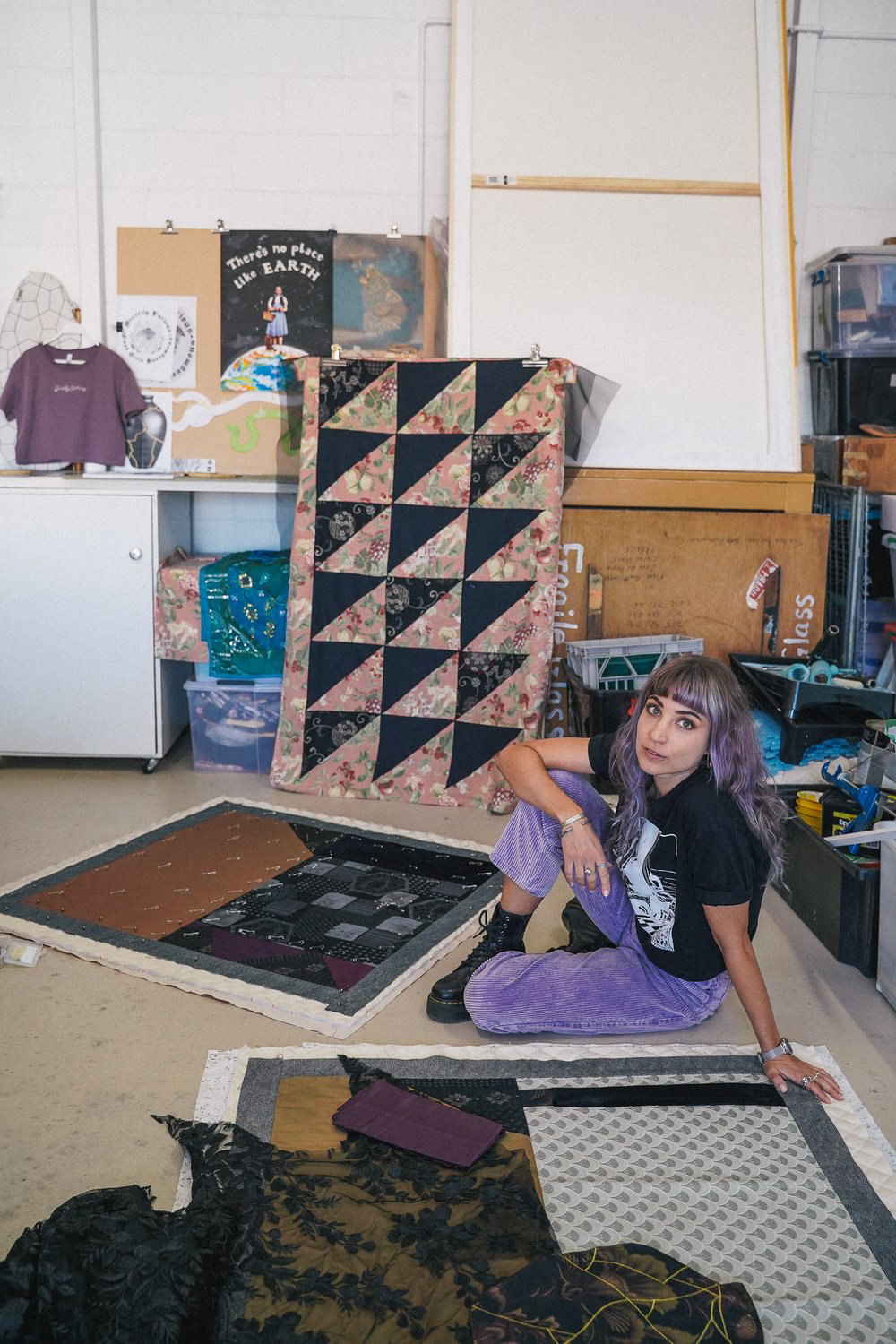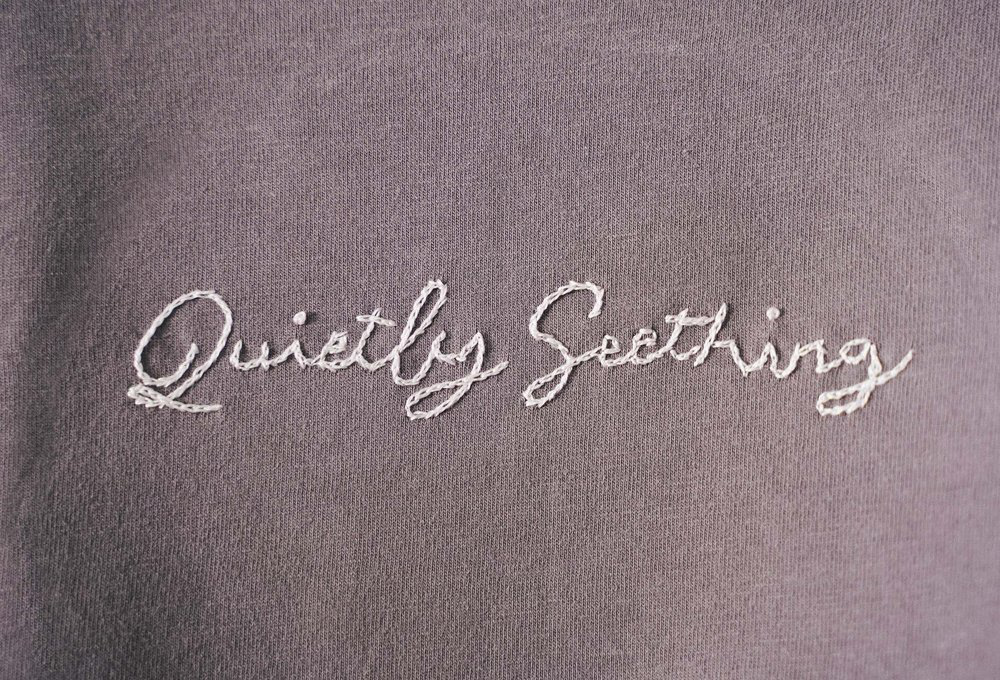 Quietly Seething Anonymous Survey 

This exhibition is the beginning of a much larger body of work exploring the subject of feminine rage. The project is driven by my curiosity about how female identifying people, including Trans women and gender diverse individuals who were assigned female at birth or who are read or misgendered as female, experience and relate to the emotion of anger. 
As part of this project I am collecting anonymous stories about feminine rage via an online questionnaire which can be accessed using this QR Code. All responses to this questionnaire will remain completely anonymous and the responses will be a key source I draw on in the development of this project. 
I hope that those of you who choose to respond understand that this is a judgement free zone – meaning I want you to be as brutally honest as you can. I know this subject can be hard, so I want to thank you from the bottom of my heart for taking the time to share with me, I really appreciate you.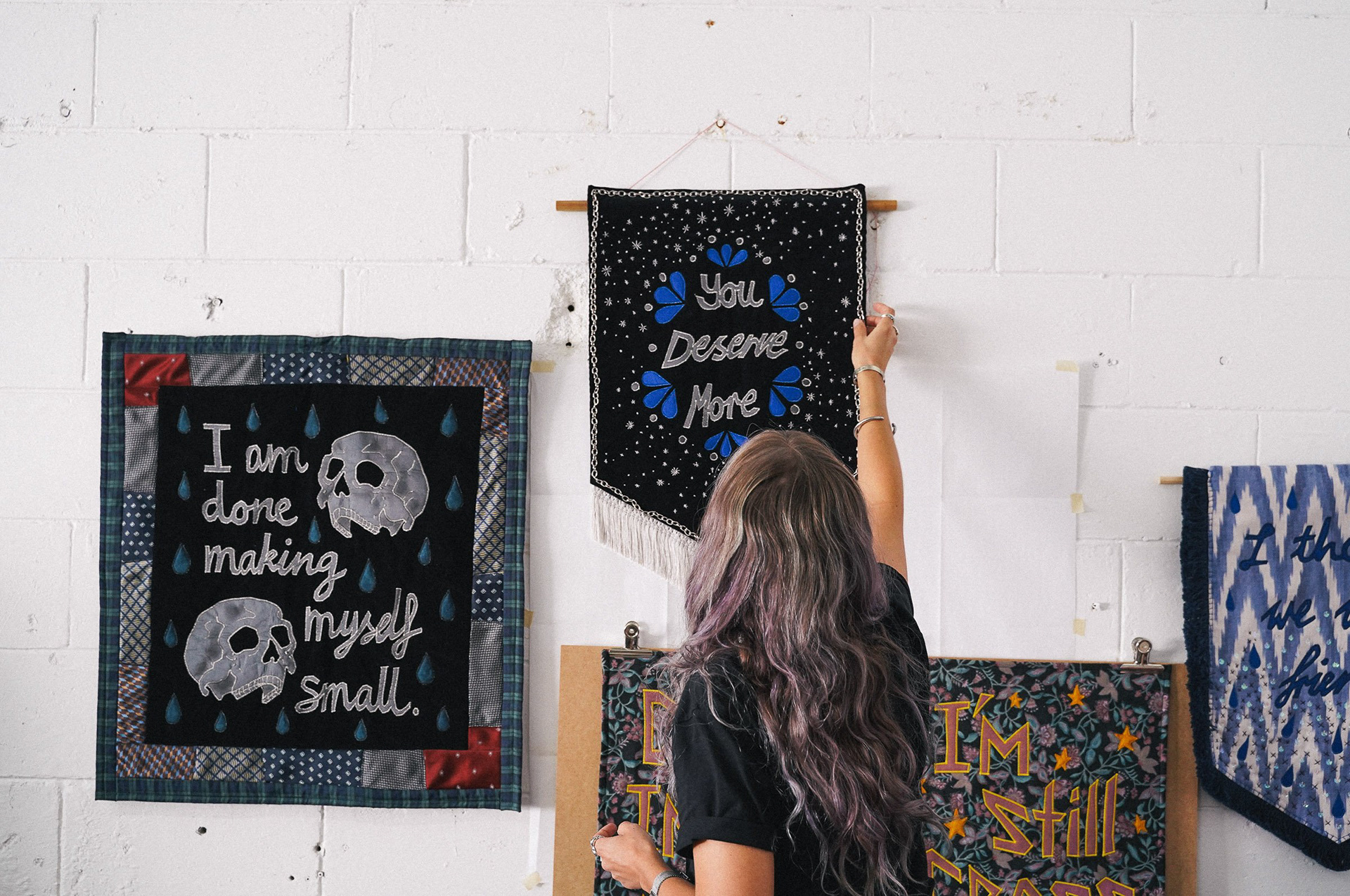 "Quietly Seething is my most personal body of work ever; It is the first time I've centred my own voice and experiences rather than bringing attention to the voices of others, which feels very scary to be honest... However, in making this work and through having conversations about feminine rage with the female identifying people in my life, I've come to realise that this project really isn't about me… it's about all of us, as feminism taught us decades ago: the personal is political."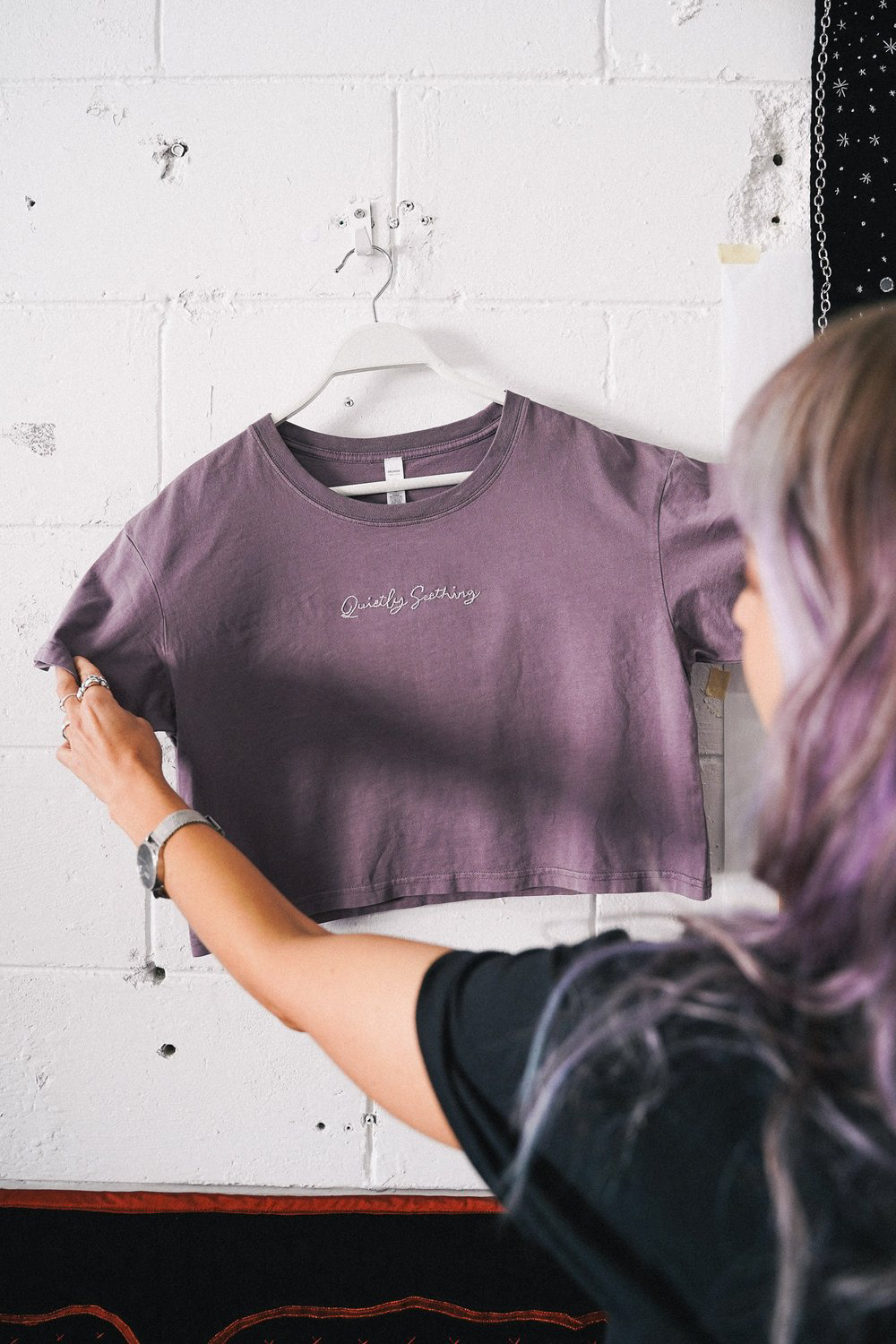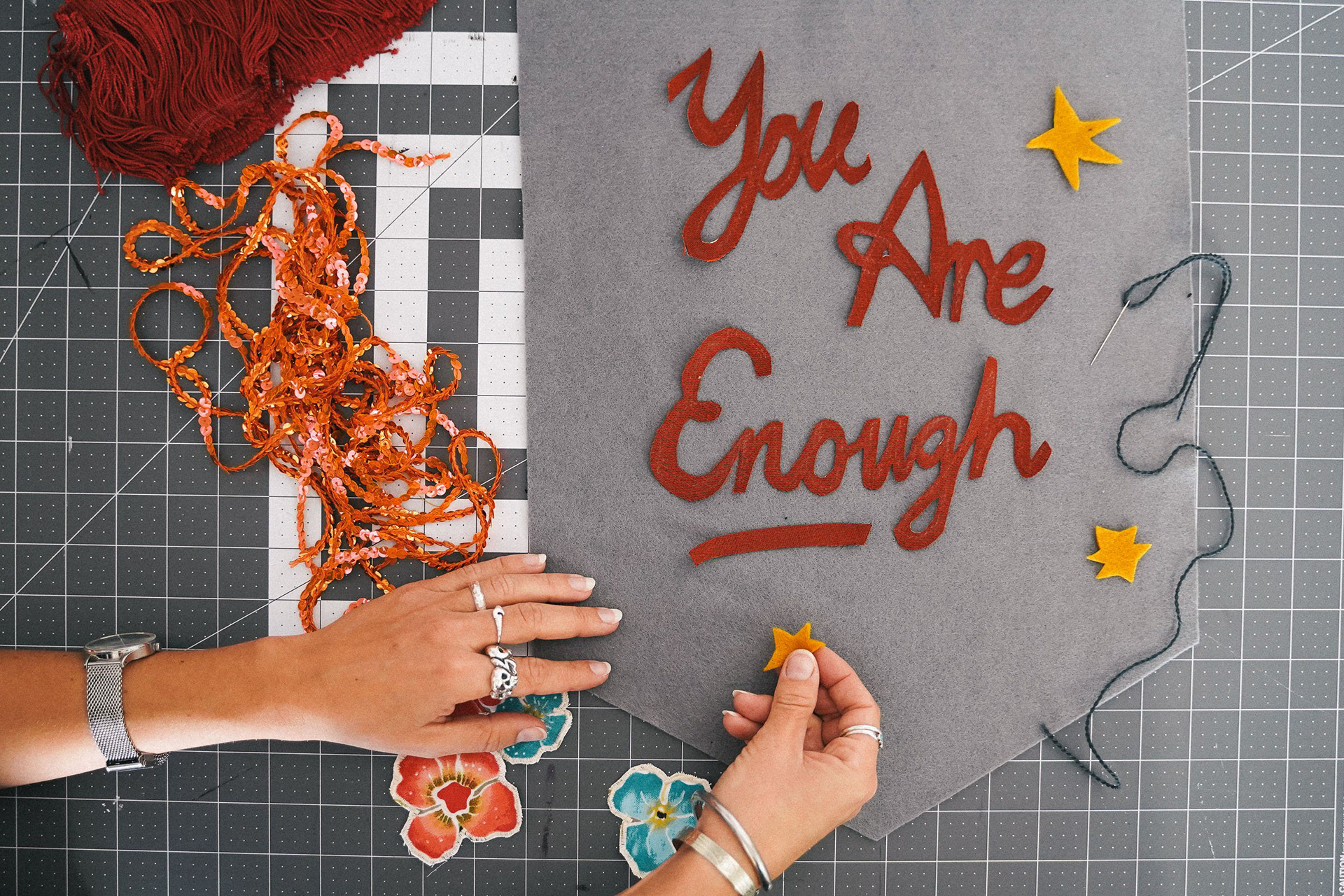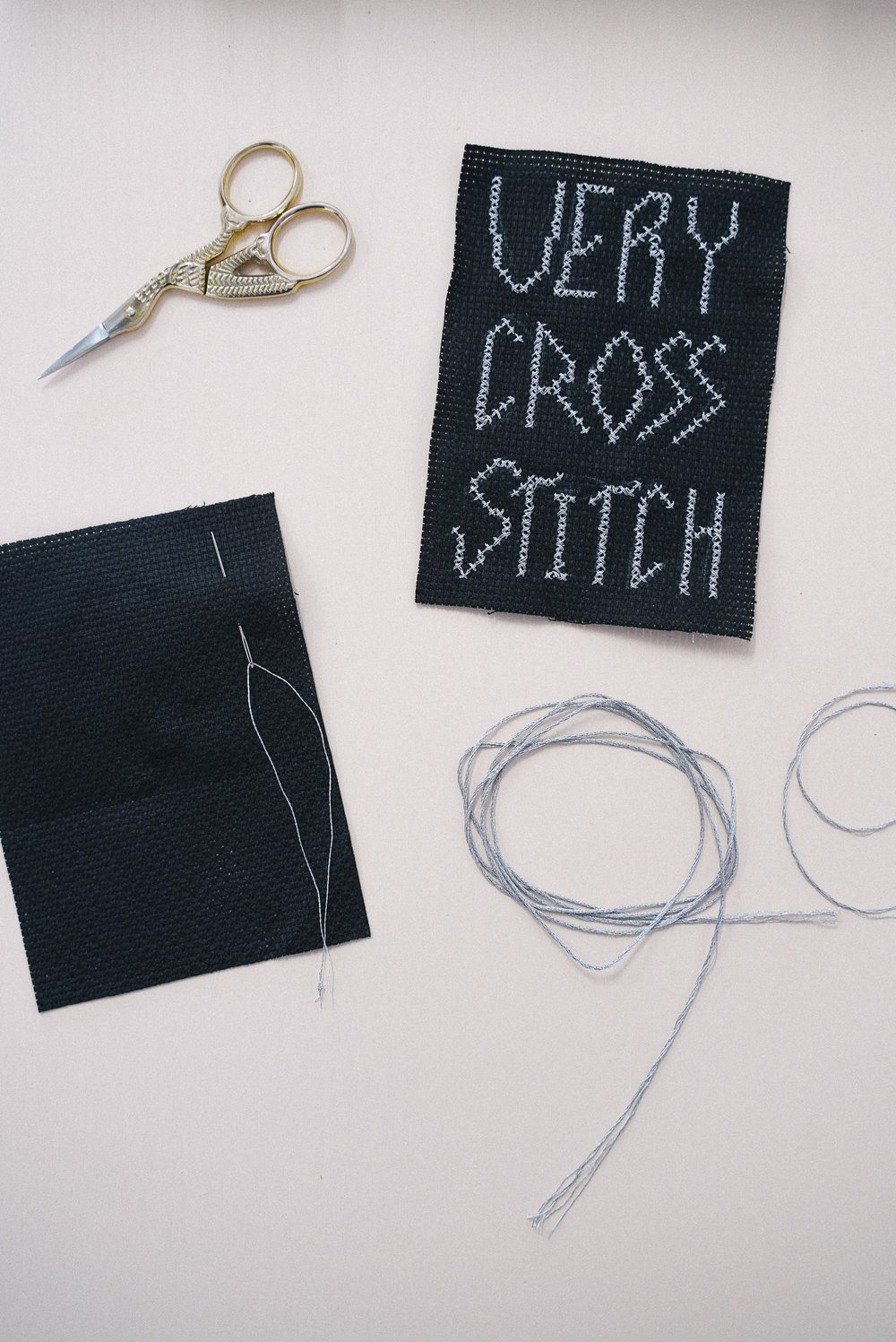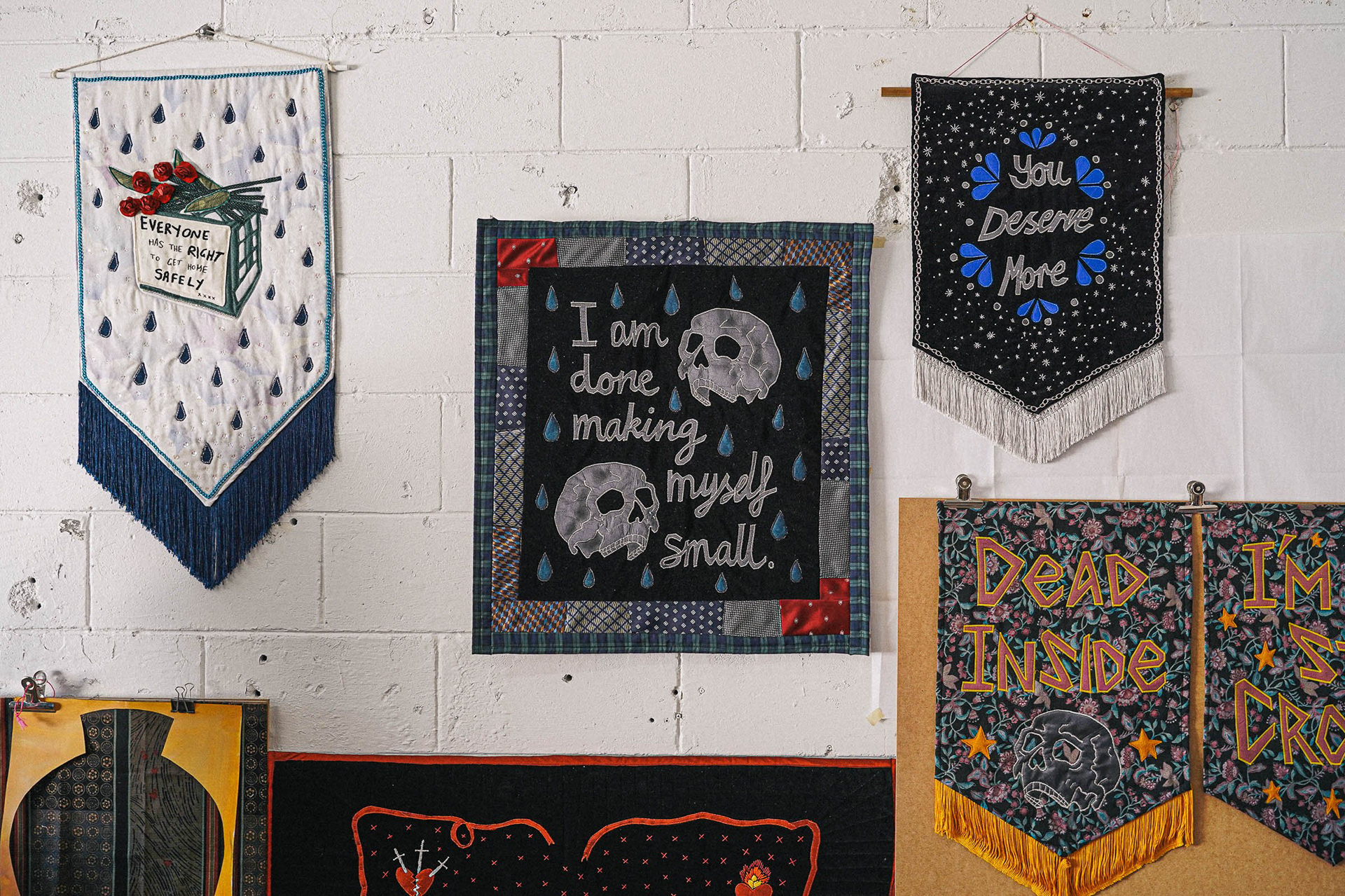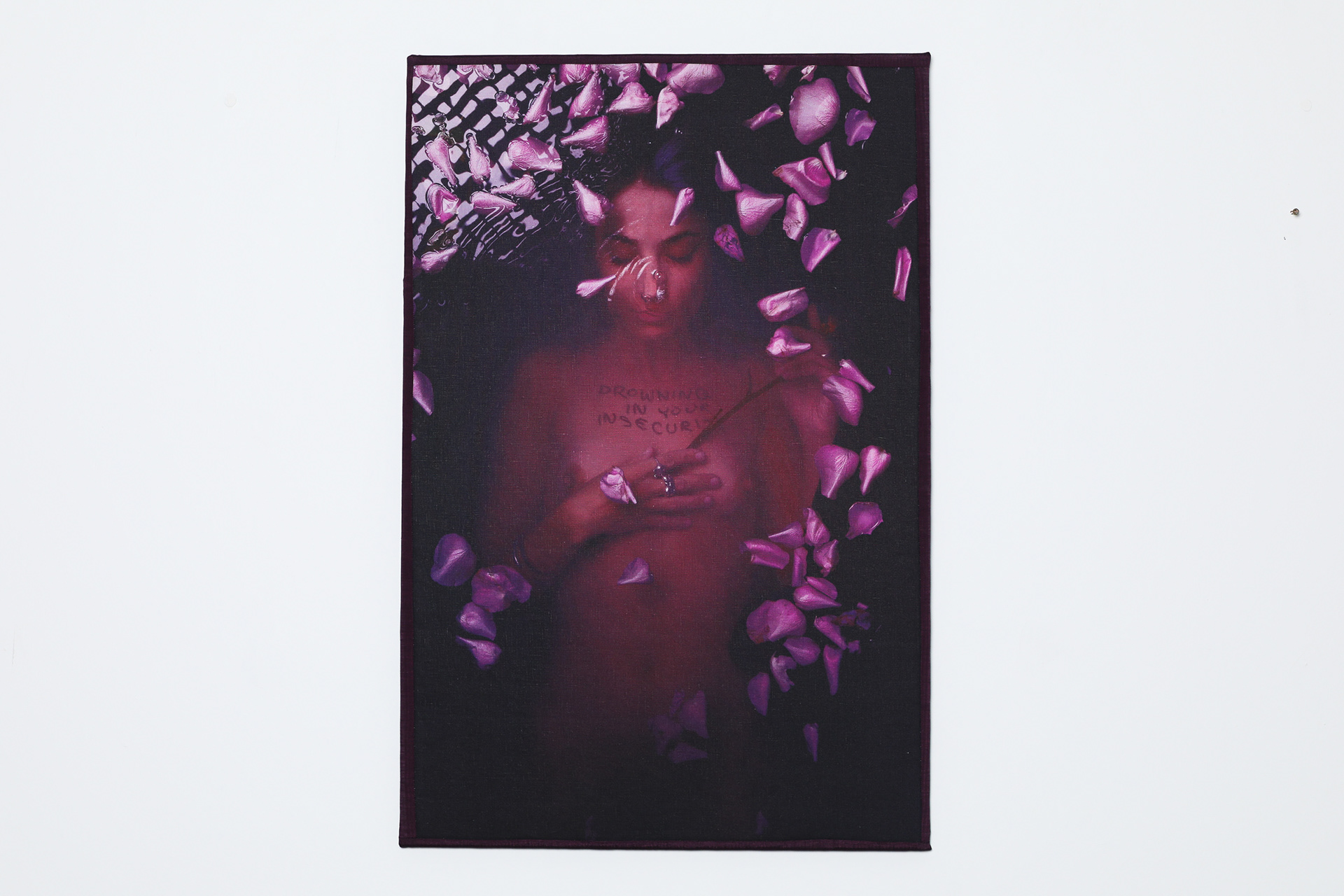 Art-Work Agency
2/53 Cronulla Avenue | Mermaid Beach | 

Gold Coast