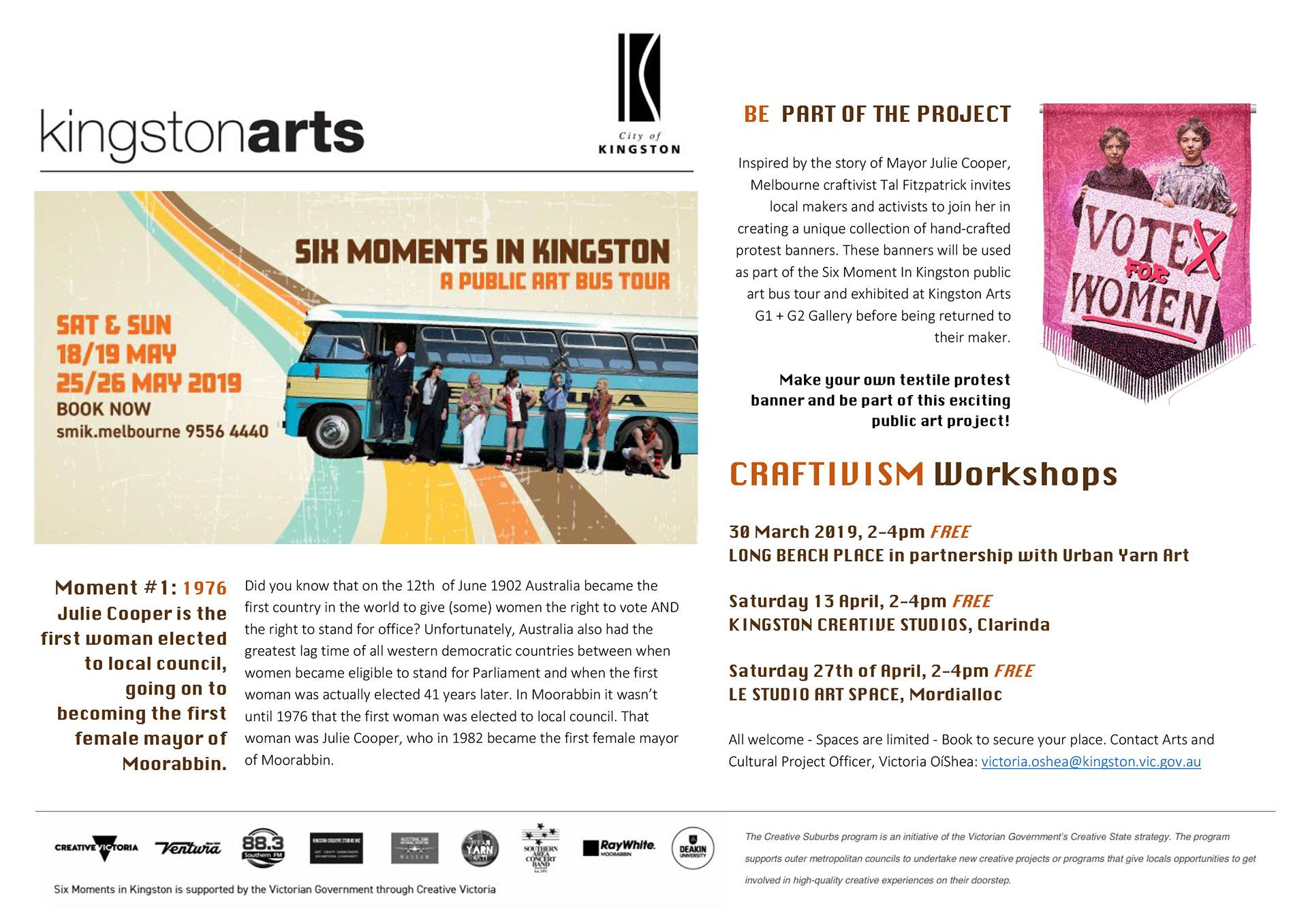 Kingston, Melbourne - Curated by David Cross and Cameron Bishop
18 - 19, 25 - 26 May 2019
The City of Kingston will celebrate its history through a new creative project supported by the Victorian Government's Creative Suburbs program. Curators David Cross and Cameron Bishop have commissioned six contemporary artists working across performance, music, craft, installation and video, to work with local community groups to develop projects that retell Kingston's history in exciting new ways. 
ARTISTS: Tal Fitzpatrick, Laresa Kosloff, Shane McGrath, Spiros Panigirakis, Steven Rhall, Field Theory
Each artwork responds to an infamous local story, including the mysterious disappearance of aviator Fred Valentich in 1978, following his sighting of a UFO; a celebration of globally successful Parkdale rocker Rick Springfield's worldwide hit 'Jessie's Girl'; Phil Carman's infamous headbutting incident at Moorabbin Oval, and the story of Julie Cooper, Moorabbin's first female councillor and Mayor. And much more!   
https://www.kingstonarts.com.au/PUBLIC-PROGRAMS/SIX-MOMENTS-IN-KINGSTON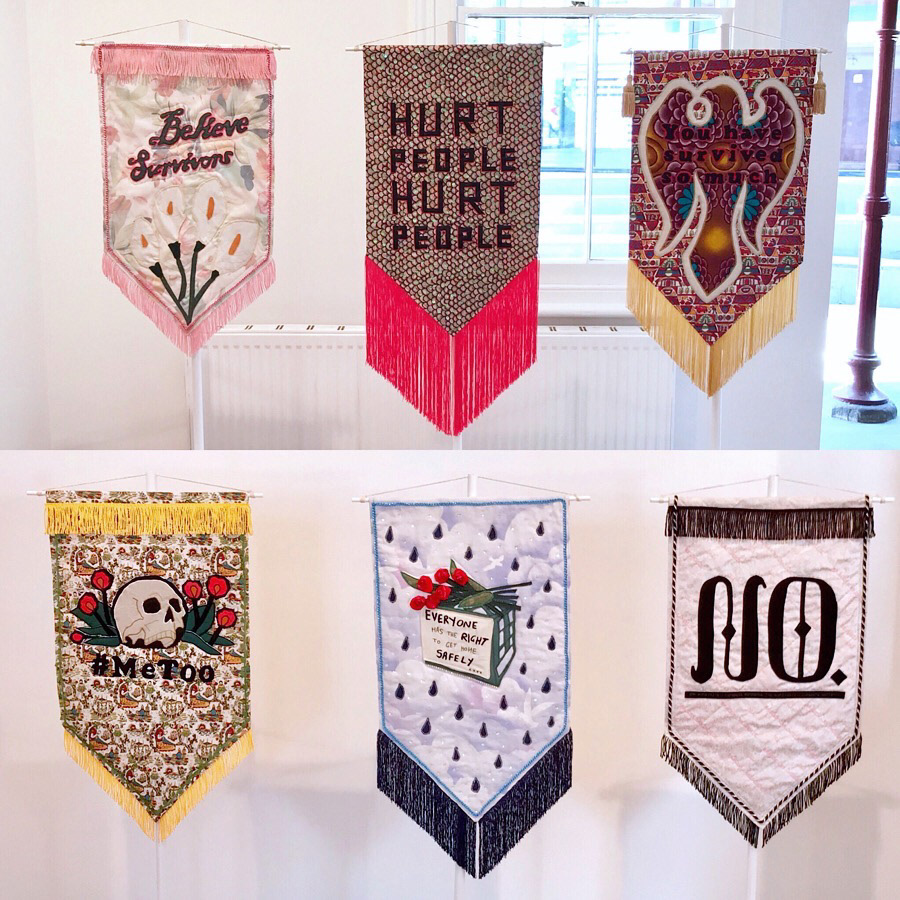 Backspace, Art Gallery of Ballarat Gallery - Curated by Felicity Martin
7 March – 24 March 
Beyond 50% focuses on the ways in which art can be used to influence cultural change, looking specifically at artists who seek to change the culture surrounding gender-based violence. It presents work by six international and Australian artists who identify as activists, craftivists, agitators and feminists.
https://artgalleryofballarat.com.au/gallery_exhibitions/backspace/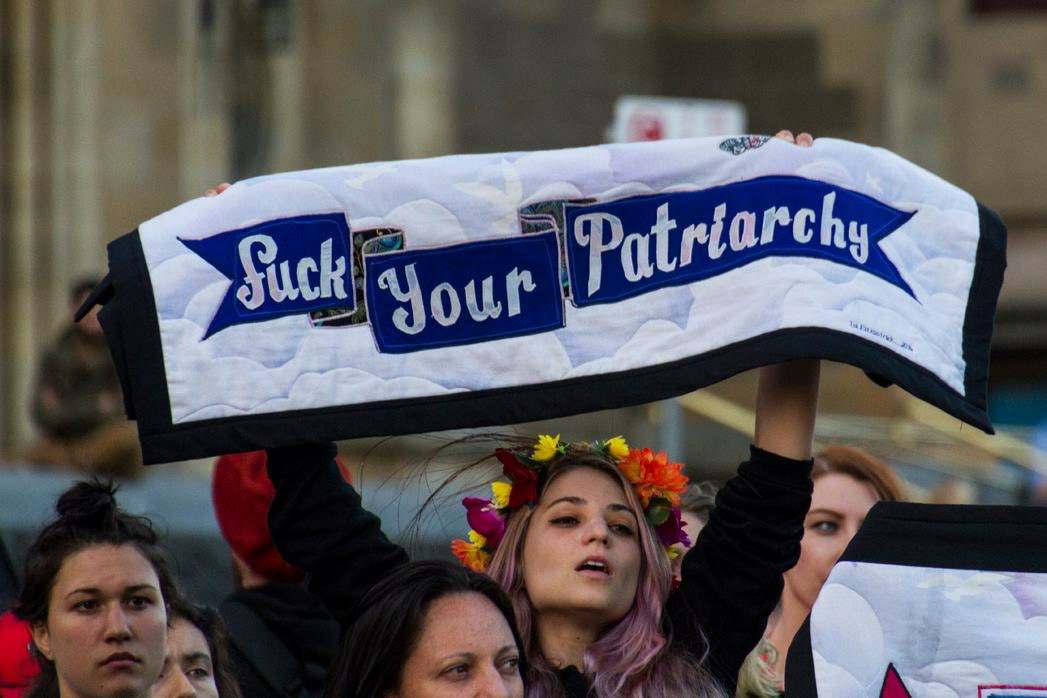 December 2018 - PhD News 
I have officially completed my practice-led PhD project - 'Craftivist as DIY Citizenship: The Practice of Making Change'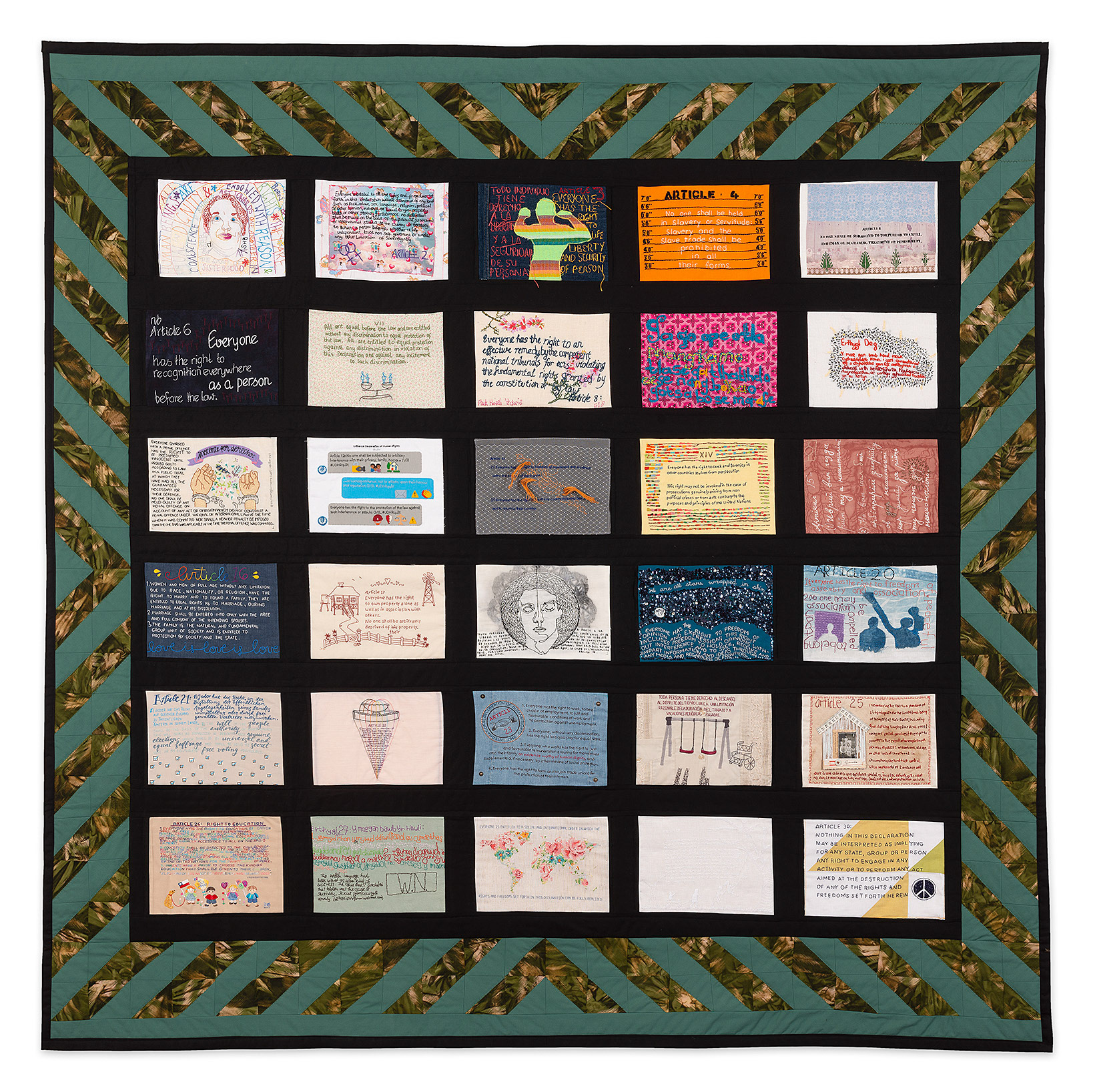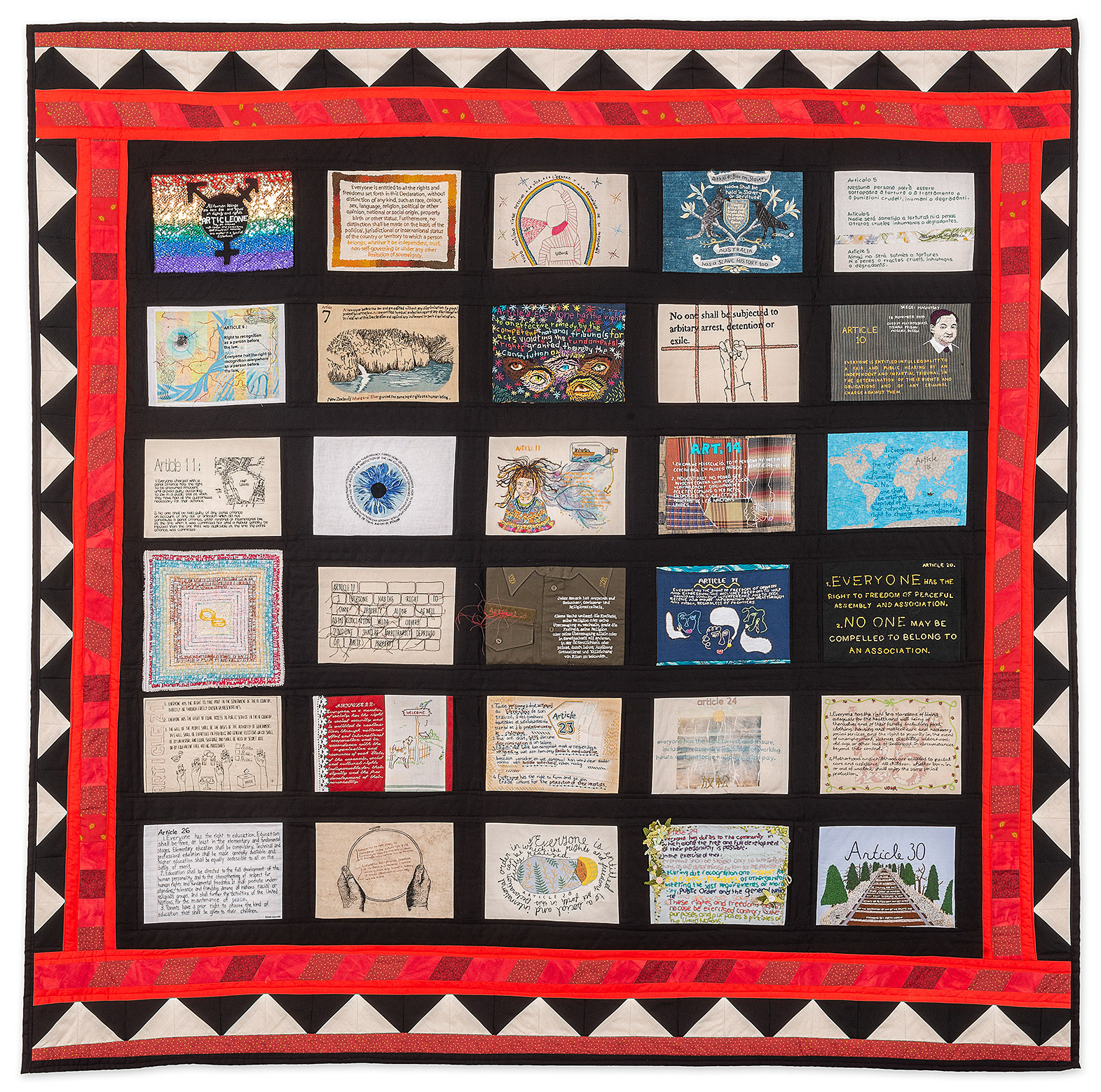 October 2018 - '#UDHRquilt Project: Craftivism, quilts and Human Rights' 
The #UDHRquiltProject exhibition launches at the Museum of Australian Democracy, Old Parliament House, Canberra. 
The UDHR Quilt Project features never before seen work from a global craftivism project. Stitching in local and global stories; see the intricate detail of these quilts that represent the world's conscience. 
Aided by the power of social media, Australian craftivist Tal Fitzpatrick and fellow USA based craftivist Stephanie Dunlap put the call out for collaborators. 131 craftivists from across the globe came together to showcase the power of their voices through the work of their hands. 
Through the creation of four quilts, each embroidered with the articles of the Universal Declaration of Human Rights, the project draws attention to the way human rights are challenged around the world today. 
The #UDHRquilt Project exhibition at the Museum of Australian Democracy moves beyond a traditional museum experience by inviting visitors to participate in a range of hands-on craft activities and workshops.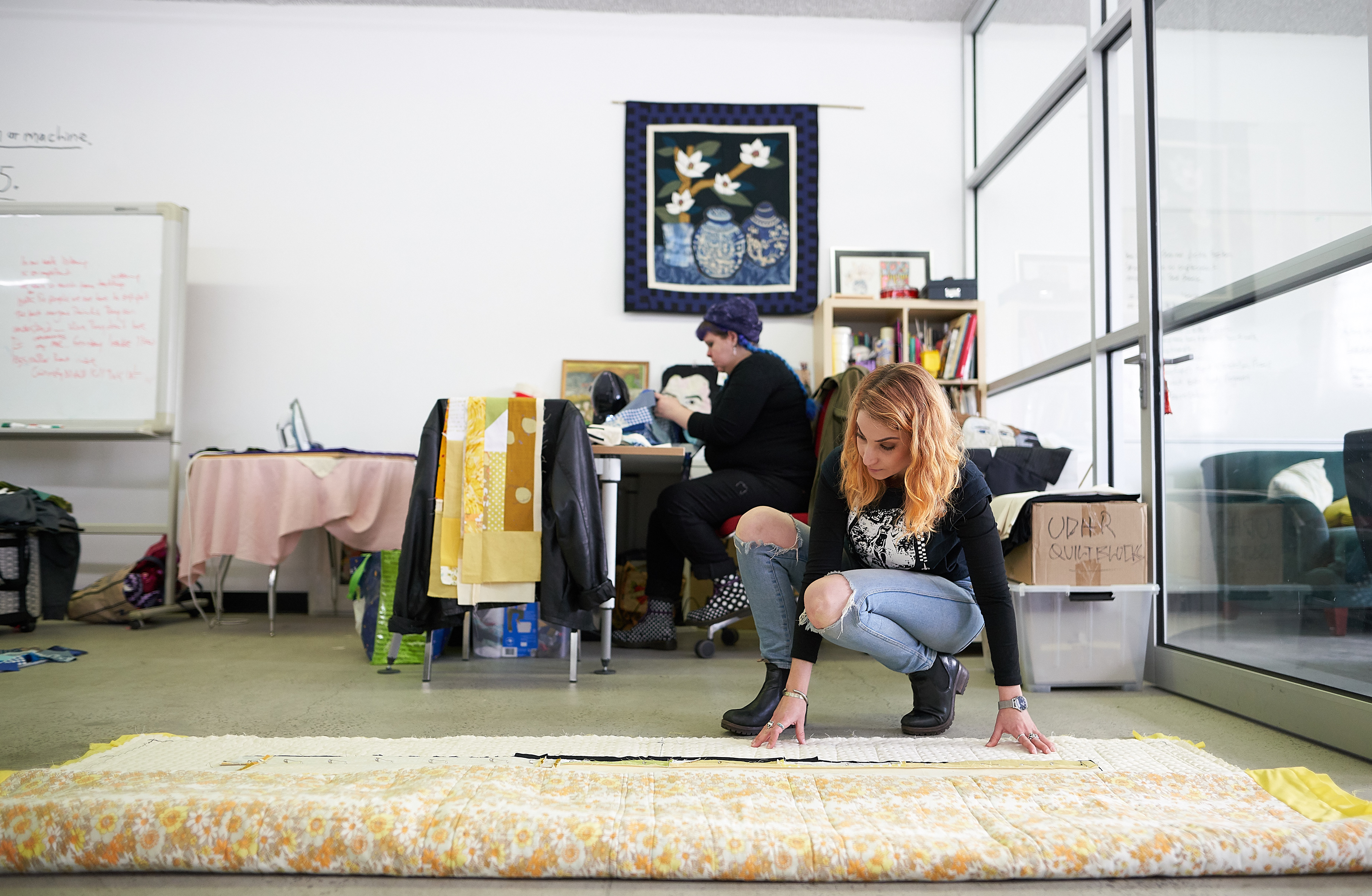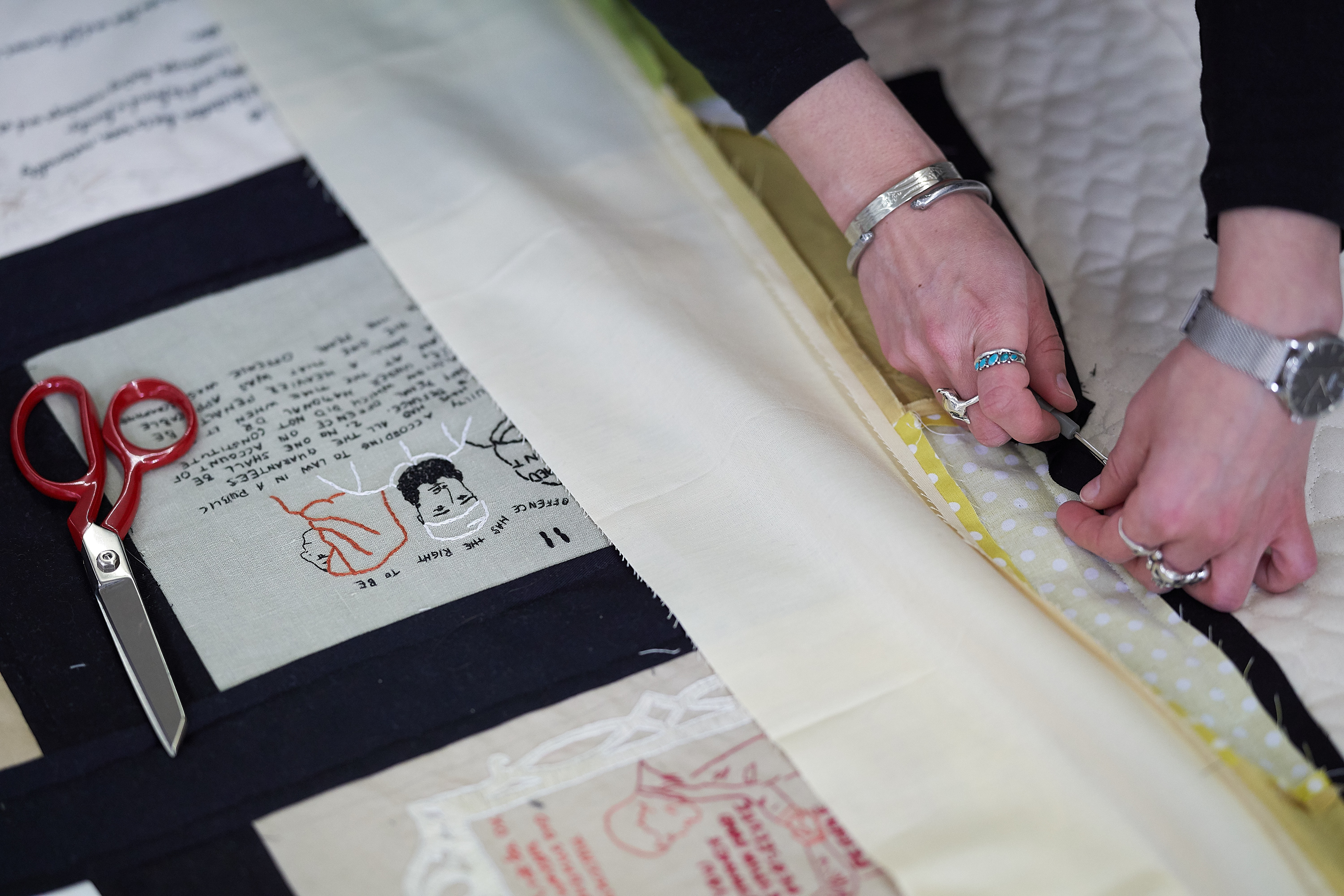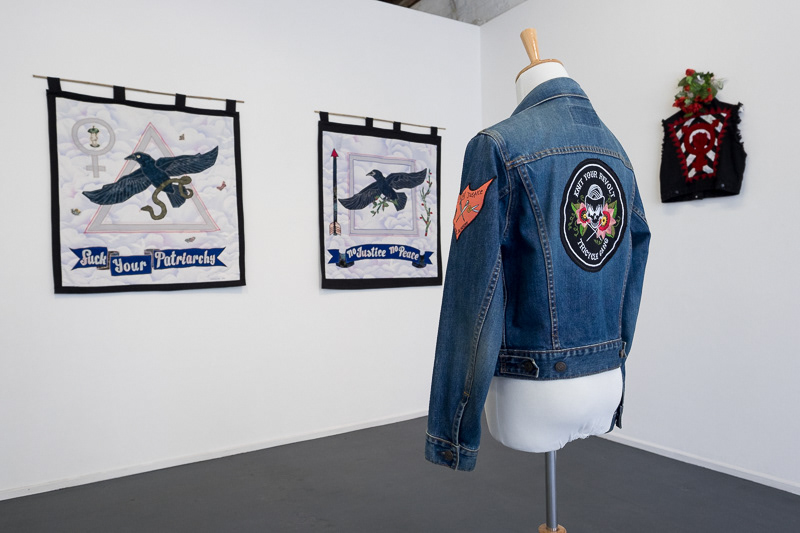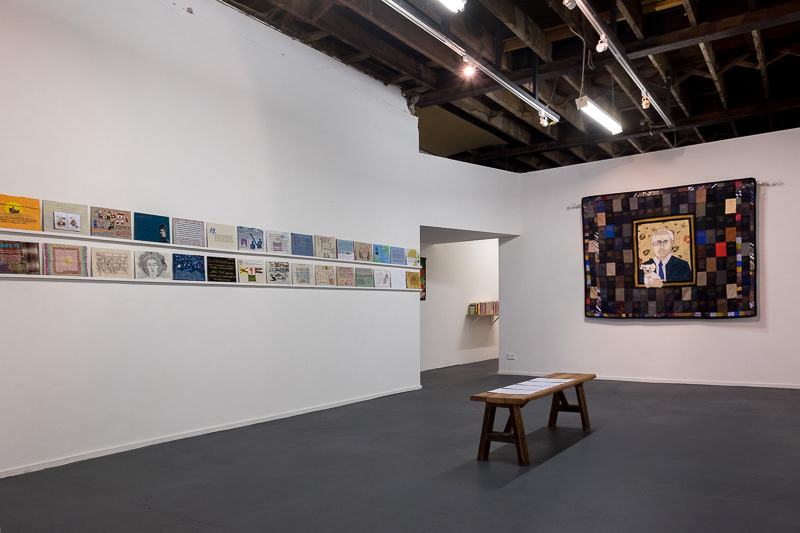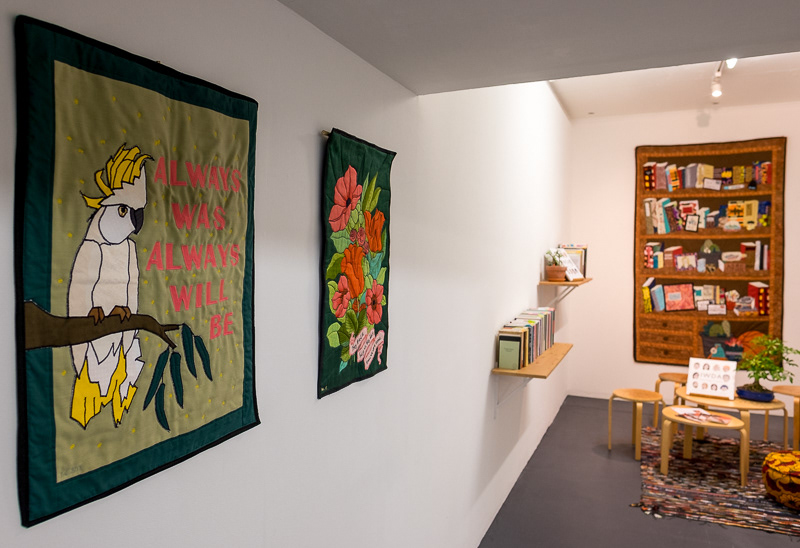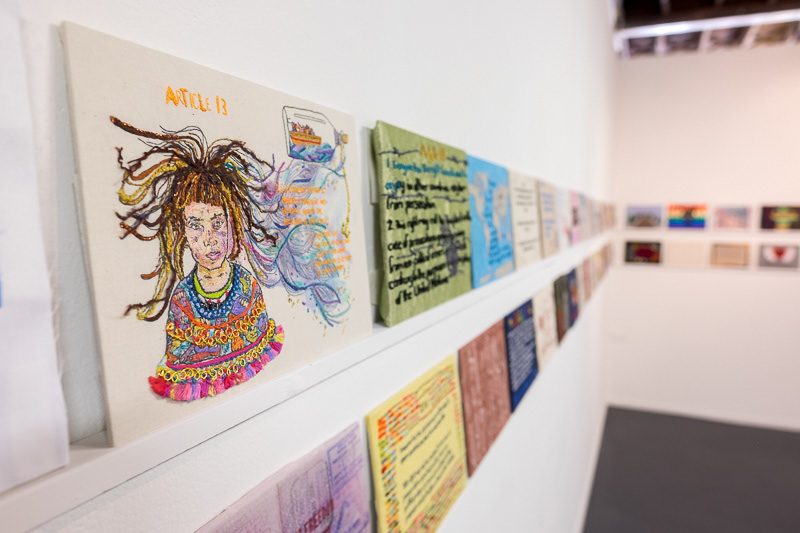 March 2018 - 'CRAFTIVISM HQ' 
Graduate exhibition at KINGS ARI Melbourne
 'Craftivism HQ,' my PhD exhibition, was held at Kings Artist-Run in Melbourne's CBD on the 7-10 March 2018. Taking up all three gallery spaces, this exhibition surveyed over four years of practice-led research in the field of craftivism. As part of this exhibition, I curated a free public program of events and workshop which were free and open to the public. The flyer for the panel discussion along with some images from the gallery can be found below.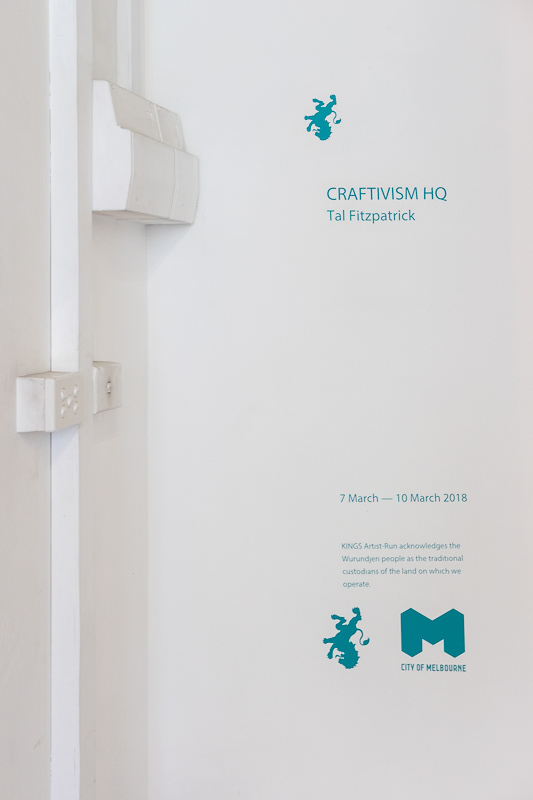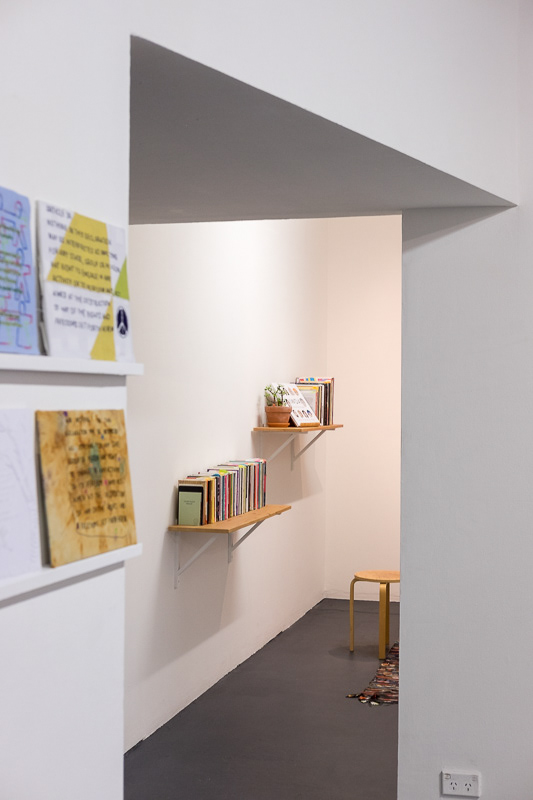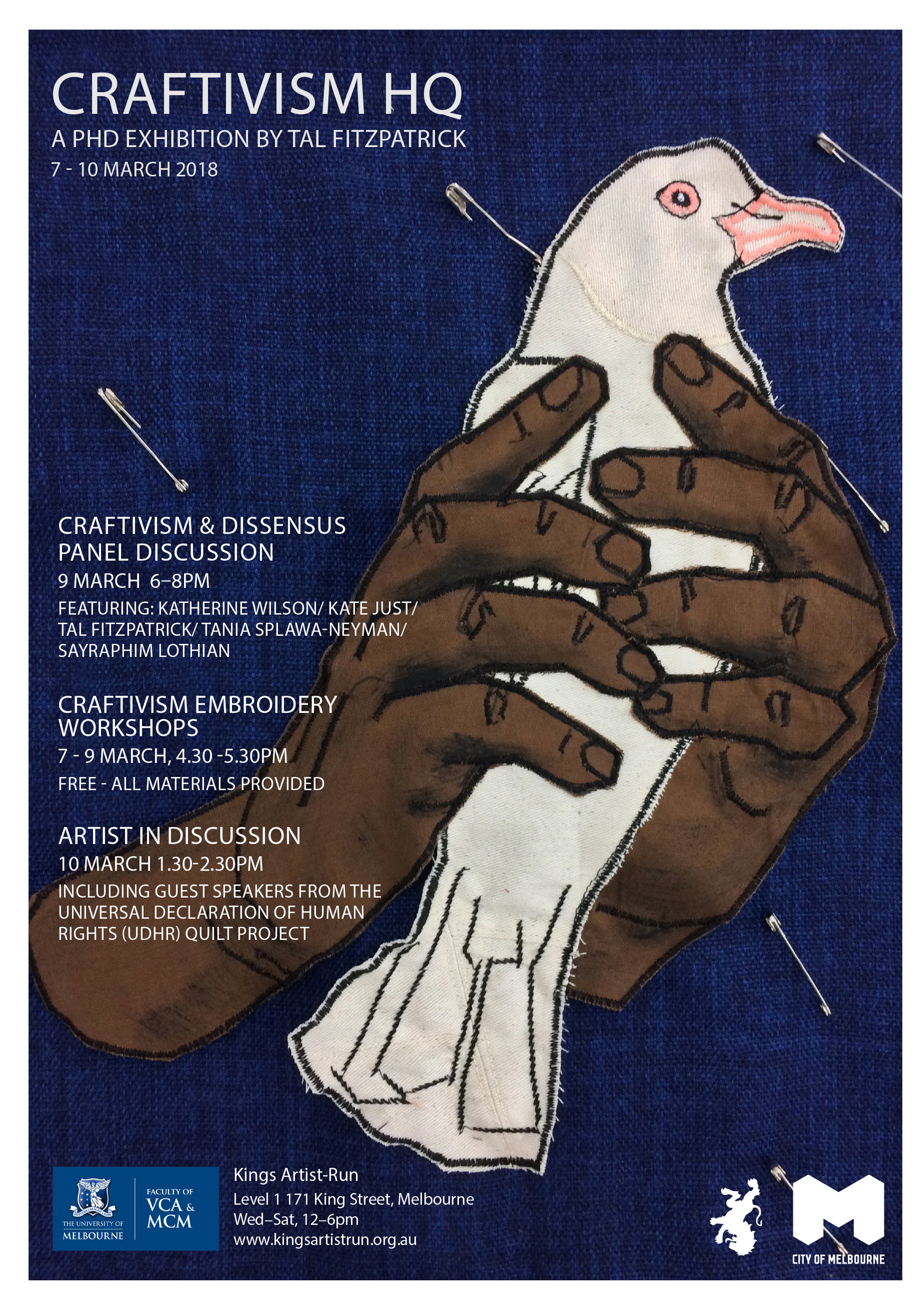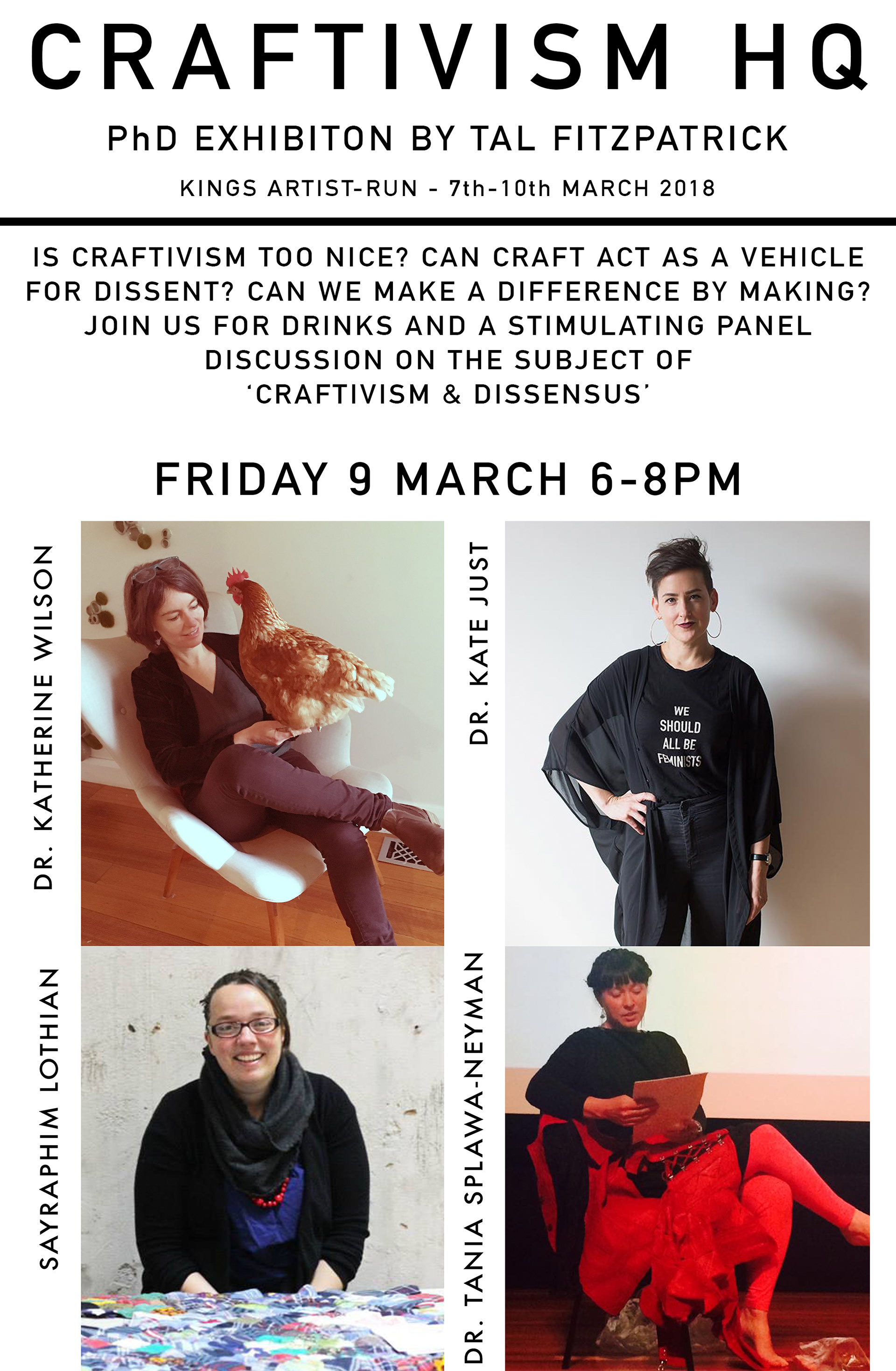 _______________
March 2018 - my self-published Craftivism books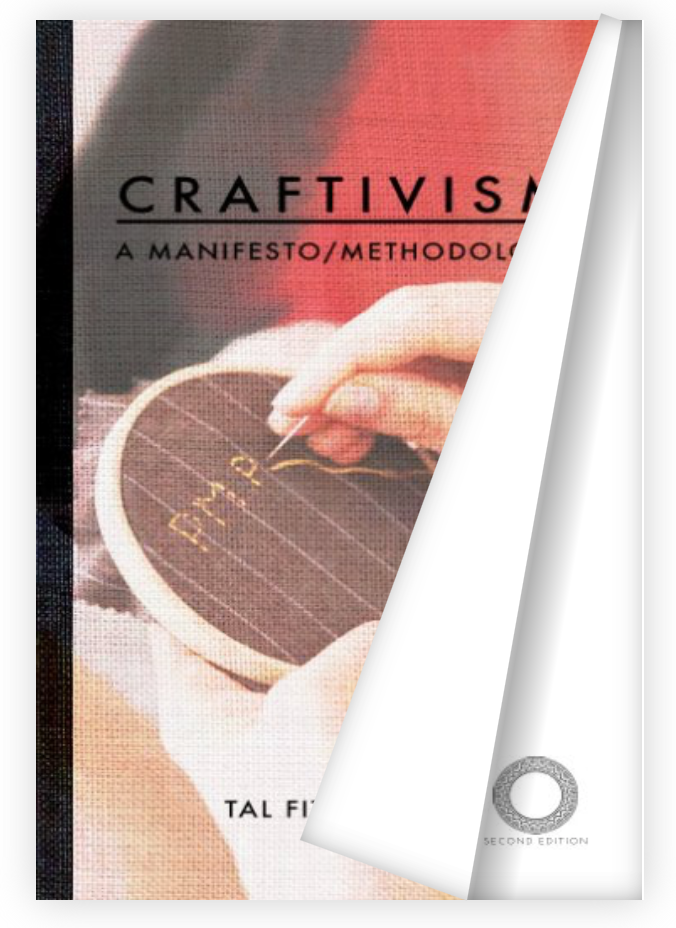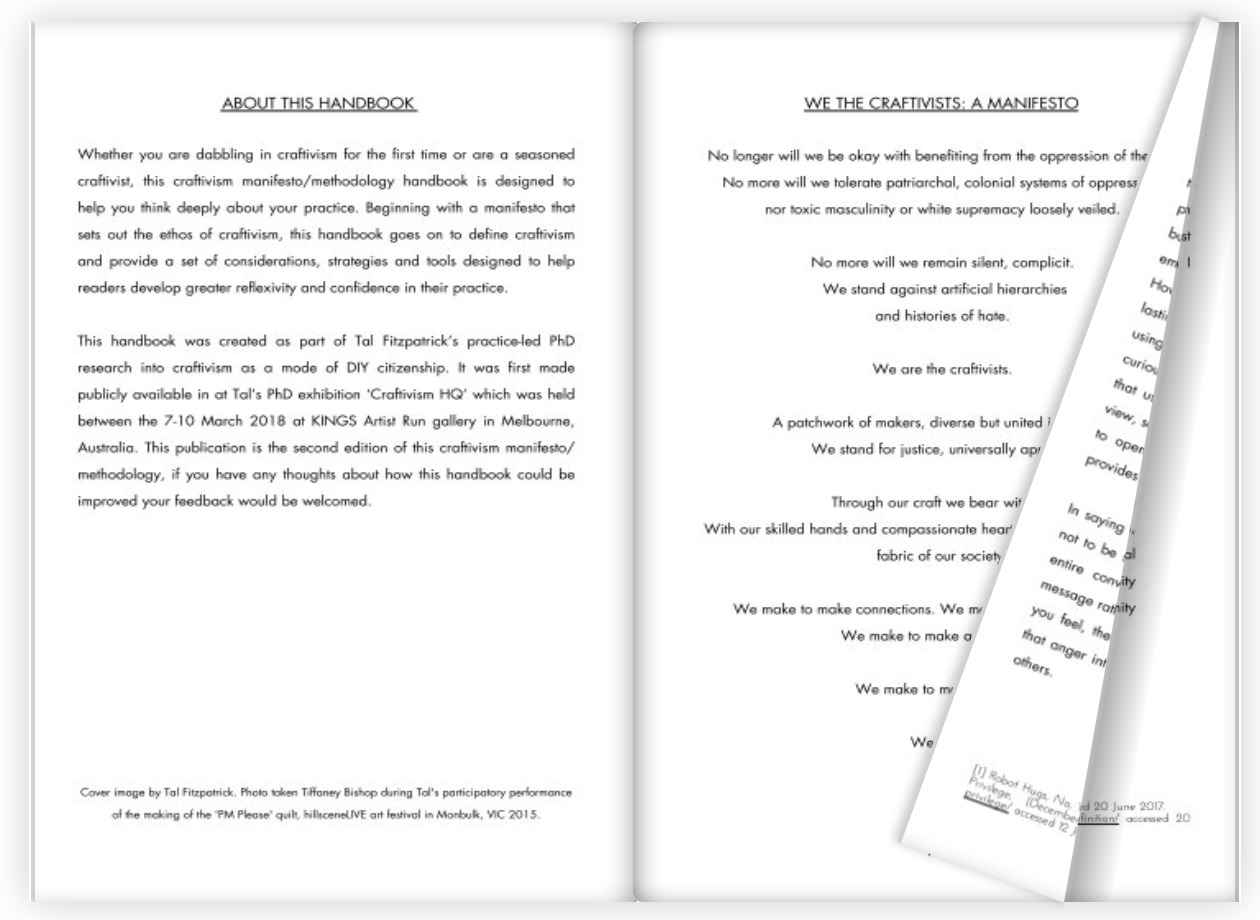 My books 'Craftivism: A Manifesto/Methodology' and 'IWDA Fifty-Fifty Project' are now available as free downloads from the Apple iBook store. Physical copies of both books are also available for purchase from blurb.com. Please find the links here: 
Craftivism: A Manifesto/Methodology 
IWDA Fifty-Fifty Project