'Craftivism: A Manifesto/Methodology' is a handbook for craftivists, aspiring or experianced, designed to help them think deeply about their practice. This handbook captures and communicates the key learnings from Tal's practice-led PhD research on 'Craftivism as DIY Citizenship: The Practice of Making Change' in a way that is accessible and encouraging. 
To download a free PDF copy of this handbook you can either click on the link titled 'Craftivism: A Manifesto/Methodology by Tal Fitzpatrick' in the side navigation bar of this website, or you can download if from blurb: 
http://au.blurb.com/ebooks/paeacf973ce9e2198e22c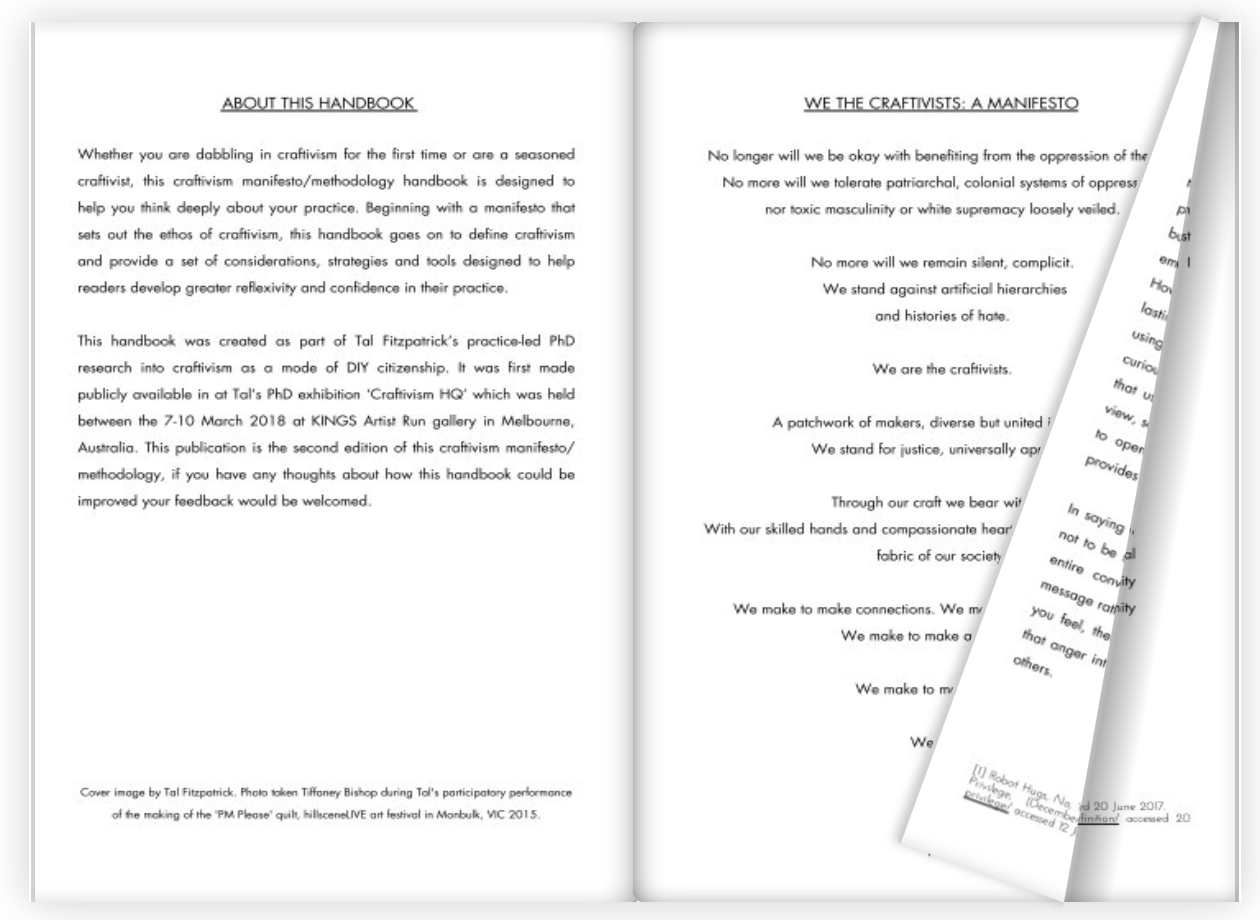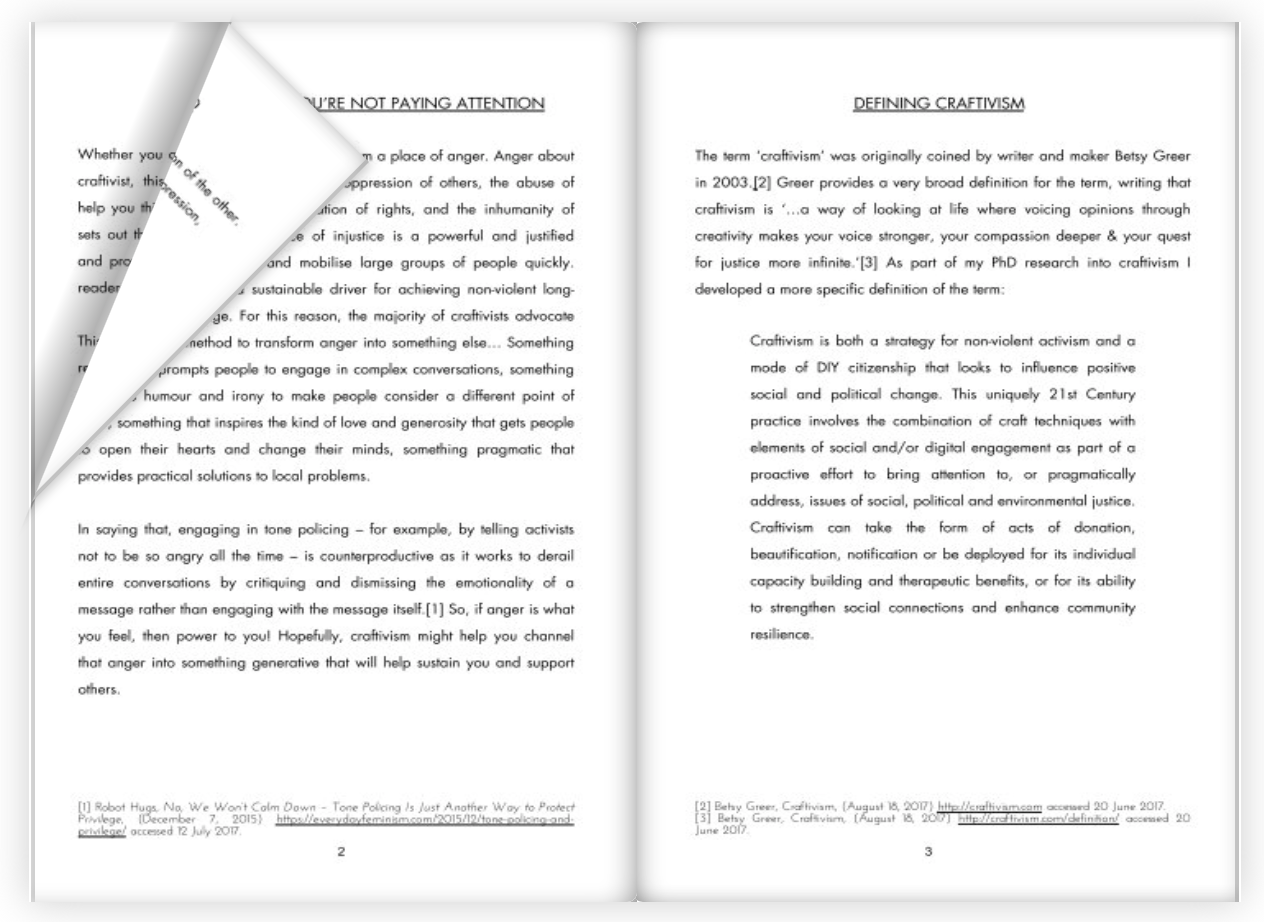 The handbook was launched publicly on the 9th of March at Tal's PhD exhibition at KINGS Artist Run in Melbourne, Australia. 
(c) Tal Fitzpatrick 2018